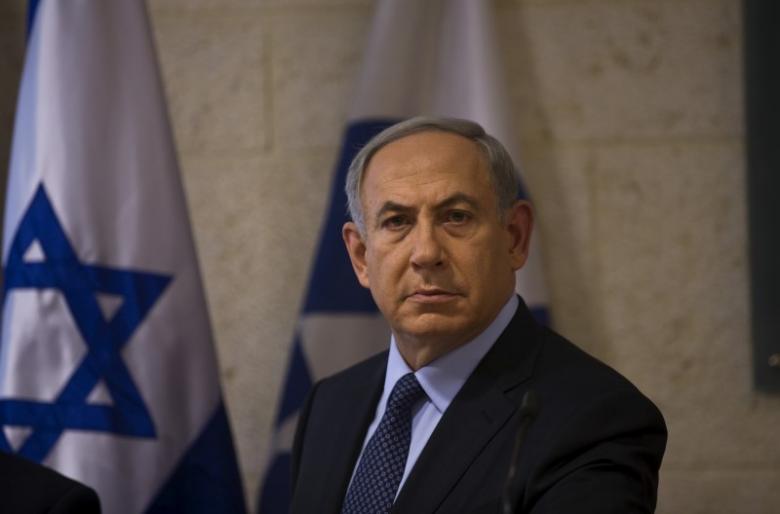 Netanyahu threatened Assad with strike on Syria if Iran sets up bases – reports
YemenExtra
M.A.
Netanyahu has repeatedly stated that Tel Aviv is free to act in Syria for the sake of its security, while Damascus regards any foreign states' military actions in the country without Damascus' "aggression."
Israeli Prime Minister Benjamin Netanyahu has threatened Syrian President Bashar Assad with strikes on Syria if Damascus allows Iran to set up its military bases in the Arab country, The World Street Journal reported Monday citing Israeli officials.
According to The WSJ, Netanyahu recently sent a letter to the Syrian leader, however it arrived before Saturday, when some media reported that a military site near Damascus underwent an attack, allegedly carried out by Israel that hasn't yet been confirmed.
The publication opined that Netanyhu's warning could mean that Israel is ready to drop its neutral stance on the long-standing war in Syria.
The Israeli leadership, including Netanyahu, as well as authorities in Damascus, haven't yet commented on the information regarding the reported attack, however, Syrian state media reported that the Arab Republic's Air Force had repelled an Israeli attack on a "military position" near Damascus.
While some Middle Eastern media outlets speculated that the possible target may have been an Iranian base and several Iranian troops may have been injured in the attack allegedly carried out by Israel, Tehran has repeatedly denied reports of having a base in Syria as well as conducting military operations there, however, stressed its cooperation with the country's leadership in the fight against various terrorist groups, including Daesh, and acts as one of the guarantors of the ceasefire in the Arab Republic jointly with Russia and Turkey.
The next day, Netanyahu released a video message on his Facebook page that Israel would not allow Iran to have military a presence in Syria or its own nuclear weapons.
While Syria and Israel, which have never signed a peace treaty, have repeatedly exchanged multiple tit-for-tat attacks, Netanyahu along with the country's defense minister stated that Tel Aviv is free to act in Syria for the sake of its security. Damascus has never recognized the establishment of the Israeli state in 1948, while the disputed region of the Golan Heights has been at the center of the conflict between the two Middle Eastern states. Israel occupied the Golan Heights during the 1967 Six-Day War with Syria, with the international community refusing the recognize Israel's annexation of the territory.
Israel regards Syria's ally in the region, Iran, as its number one "threat," accusing Tehran of supporting anti-Israel forces throughout the Middle East and vowing not to allow the Islamic Republic to turn Syria into its military foothold.
Source: Sputnik