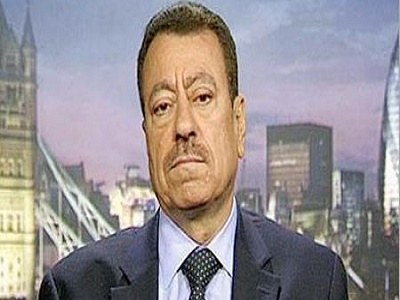 YemenExtra
The former Yemeni leader's fatal mistake was to cut a deal with the Saudis.
By Abdel Bari Atwan
For nearly three years, the United Arab Emirates tried to persuade its ally Saudi Arabia that the shortest route to winning the war in Yemen would be to co-opt Ali Abdallah Saleh and unravel his alliance with the Houthi Ansarallah movement.
But the Saudi leadership stubbornly resisted any such suggestion. It refused to forgive or forget the way the former Yemeni president – its long-time protégé whose life it saved after the 2011 assassination attempt against him – turned against it and joined the ranks of its enemies in Yemen. Only when it realized that it had run out of alternative options, and that it could not win its war on Yemen militarily, did Riyadh become willing to re-adopt him as an ally after he publicly renounced his alliance with the Houthis. But with the killing of Saleh barely 24 hours later, all of its plans fell apart.
Soon after the start of the war on Yemen in 2015, the Emiratis flew the former president's son, Ahmad Ali Abdallah Saleh, to Riyadh on a private jet to meet with Prince Muhammad Bin-Salman, who was then Saudi deputy crown prince. They hoped to establish a rapport between the two men as a result of which Saleh and his General People's Congress (GPC) party would part ways with the Houthis. But Bin-Salman dealt harshly with his guest. He is said to have insisted on him being subjected to a body-search and repeatedly insulted him and his father. Ahmad Saleh left the meeting and returned to Abu Dhabi feeling enraged and humiliated.  This reinforced his father's determination to make common cause with the Houthis, against whom he had waged a series of unsuccessful wars over the years with Saudi backing.
We do not know how the rapprochement between Saleh and the Saudi-led alliance came about in the past few days nor the terms of the deal they struck behind closed doors. What we do know is that agreeing to that deal was the biggest gamble Saleh made in a political career lasting nearly 50 years. It was the main reason he was killed by his former partners who had overnight been transformed into his enemies.
Saleh's joining of the Saudi-led alliance could have overturned the balance of power in the Yemen war in its favour if it had been sustained for a few months.  He was a master maneuverer whose charisma as a leader was unmatched in Yemen or the Arabia Peninsula. And he made no secret of his desire to switch sides over the past ten months, sending repeated appeals to the Saudi to start a dialogue. But he was ignored and disregarded. By the time the Saudis changed their minds, it was too late.
It is hard to predict how events will unfold in this most unpredictable of Arab countries that routinely defies the prognoses of analysts. Who, after all, expected the war to drag on for nearly three years? Who would have dreamed that Saudi Arabia would change its position and join forces with it arch-foe Saleh?  Who imagined the Houthis could have ambushed and killed him so easily within 24 hours of him formally breaking his alliance with them? And who would have thought that the sophisticated air forces of the Saudi-led alliance would fail to provide him with cover so he could travel safely from Sanaa to his hometown of Sanhan – as had been agreed, according to several sources?
The question now is about the future of the GPC after the killing of its leader and founder. What new leadership will take the helm? Will it be Gen. Tareq Saleh, the late former president's nephew, or his Abu Dhabi-based son Ahmad? Will the GPC remain in tact and reincorporate the breakaways who sided with the Saudi-based President Abed-Rabbo Mansour Hadi? Or will it face further fragmentation? There are no clear answers. The shock that has been dealt to the party is massive and it will not be easy to absorb it and move on to a new phase.
The Houthis may initially appear to have gained most from Saleh's death, as it rids them of a stubborn adversary who was conspiring against them and now face no real chellengers in at least the northern part of the country. But this prognosis is premature.  There continues to be a formidable array of forces ranged against them both at home and abroad, and the scale of hostility towards them has increased following their unapologetic elimination of Saleh. It is likely that new tribal alliances will be formed around the GPC with Saudi and Emirati support aimed at creating a new anti-Houthi front, exploiting Saleh's killing and the anger it causes among his supporters both in Yemen and in exile, though this will take some time to evolve.
Iran can be deemed to be one of the principal beneficiaries of Saleh's death. It never trusted him and ignored the overtures he used to make to it. His sudden volte-face could have wrecked Iran's standing in Yemen, as it had staked everything on its ideological, political and sectarian bed-fellows the Houthis. The ballistic missiles the Houthis have been using are Iranian-made. Even if we accept the claim that they are assembled locally, the components, technology and expertise come from Iran (as is the case with Hamas and Islamic Jihad's missiles in Gaza and Hezbollah's in Lebanon).
Saleh famously used to liken governing Yemen to dancing on the heads of snakes, an art in which he was supremely skilled. It never occurred to him that the fatal bite would come from his allies the Ansarallah, who struck just hours after he moved to destroy them by aligning with the Saudi-led coalition.  Saleh's legendary political deftness and acumen failed him in the end.
May he rest in peace. I recall the former president reflecting in May 2000, as he touched his traditional side-dagger, that he had gained power by force and would only ever lose it that way. He had it his way in the end. His consolation is that he refused to leave Yemen despite all the inducements he was offered, lived on and was buried in his country's soil, and – agree with him or not – continued fighting until the very last moment of his life.