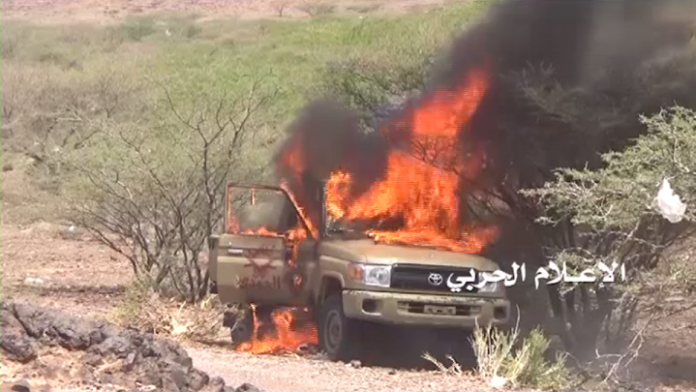 Yemeni Joint Forces launch important offensive to defeat Saudi-led coalition in AL-Jawf
In response to the Saudi-led coalition's fatal air strikes that claimed the lives of about 13,000 people , the Yemeni joint forces fired a Katyusha missile on Saudi-led coalition's paid fighters in al-Hazm district of Jawf province, according to a military official on Wednesday.
The attack left losses in the paid fighters ranks, noting that ambulances rushed to the targeted place.
On another hand, the artillery of the Yemeni joint forces shelled gatherings of the paid fighters in al-Tabba al-Baidha and west of Al-Salan Camp in al-Maslob district, achieving direct hits.
The artillery , in addition, bombarded a group of paid fighters and their vehicles in al-Ghail district, which caused a number of dead and wounded amid their ranks.