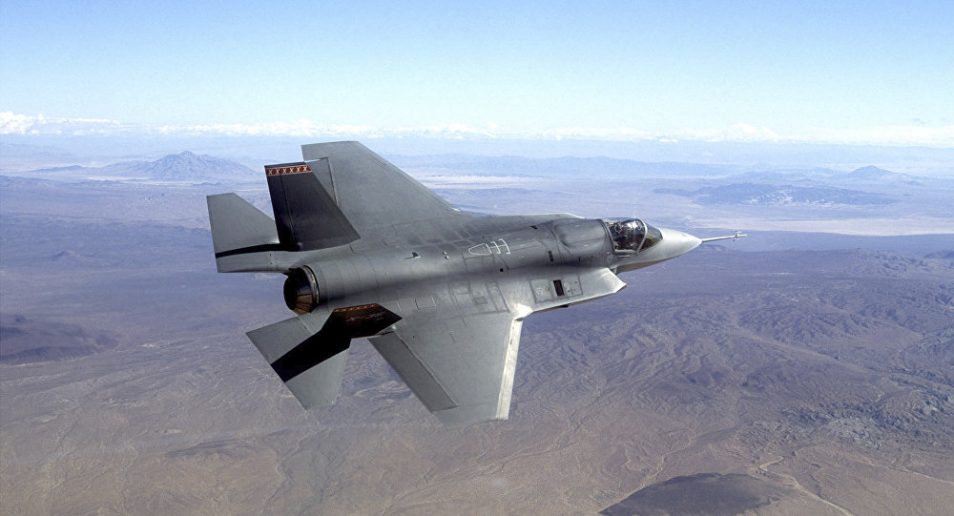 Israel declares 'air supremacy' for next 40 years in the Middle East
YemenExtra
M.A.
The Israel Air Force (IAF) has become the second air force in the world to declare the F-35 stealth fighter jet an operational aircraft – which IAF leaders claim has given Israel air superiority in the Middle East for the next 40 years.
"The announcement of the operationalization of the [F-35] Adir aircraft comes at a time in which the IAF is operating on a large scale on a number of fronts in a dynamic Middle East," said IAF commander Brig-Gen. Amikam Norkin. He added that the F-35s will equip Israel to handle "constantly evolving and complex challenges" in the region.
 A bold claim, but while the Lockheed Martin F-35 has been railed as a pricey, unwieldy excuse for a plane, its combat effectiveness — when it works properly — is impressive. During the February 2017 Red Flag exercises, a single F-35 proved itself a match for as many as 15 F-16's, the industry standard for many years.
Israel's F-35 Joint Strike Fighters Officially Ready for Action
The F-35 is equipped with a revolutionary low-radar signature that makes it extremely difficult for most modern radars to detect. It can evade missile defense systems such as the Russian-made S-300 surface-to-air batteries currently in use by the likes of Egypt and Iran.
Israel purchased 19 F-35 in 2011 at a price of $145 million per unit, or $2.75 billion. They followed that up with a second purchase of 14 more in 2015 at a unit cost of $110 million. They will acquire 17 more in the future to bring the total up to 50 F-35s, likely after a drop price to $80 million.
The Jewish State has introduced their own customized version of the F-35A known as the F-35I Adir, a Hebrew word meaning "Mighty One". The F-35 I comes with a custom electronic warfare suite produced by Israeli Elbit Systems, a modified weapons bay that is meant to specifically carry indigenously-produced guided bombs and air-to-air missiles, and a slightly different wing shape manufactured by Israel Aerospace Industries.
They received their first two F-35s back in December 2016, and in the year since then the IAF has been training pilots to fly them and ground crews to maintain them. Israel presently has nine planes operational.
All nine planes and the next ten to be delivered are traditional F-35A's, while the next 31 will be F-35I's. The entire 50-plane fleet will be fully operational by 2024.
The IAF may also purchase F-35Bs at some point. Unlike the F-35A, the B has short takeoff and vertical landing capabilities, at a sacrifice of about a third of its fuel volume. Lockheed Martin describes the F-35B as being "designed to operate from austere bases and a range of air-capable ships near front-line combat zones. It can also take off and land conventionally from longer runways on major bases."
The F-35 has attracted tremendous controversy as its complicated design has made it the most expensive military weapons system in history. The program began in 1992 and was first tested in 2006, but has yet to fly a single combat mission.
Source: Sputnik