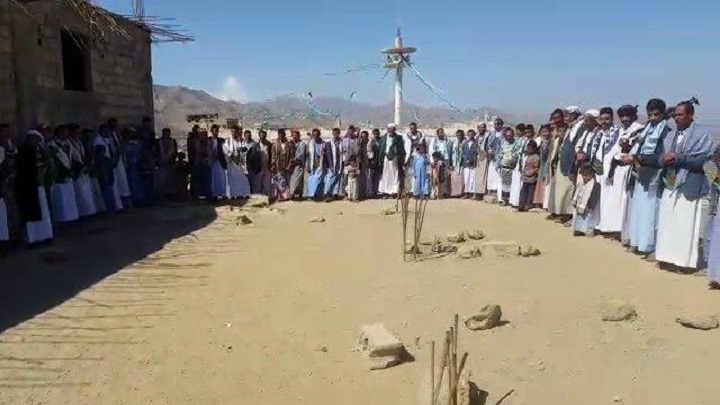 Yemenis in Hajjah Protest Saudi War Crimes and Stand in Solidarity with Al-Quds
YemenExtra
M.A.
The residents of Al-Muzab area in Hajjah Governorate organized a demonstration on Saturday to condemn Saudi war crimes in Yemen, supported by the UAE and US, as well as in solidarity of Al-Quds Jerusalem following Trump's decision to recognize it as Israel's capital.
The participants stressed their denunciation and condemnation of the American choice as it recognized Al-Quds as the capital of the Zionist entity.
Moreover, they called on the world, particularly the Arab and Islamic nations to unite and take action to triumph Al-Quds and the people of Palestine.
They also reminded everyone that they must renounce all internal battles in order to support the first and central issue of Arabs and Muslims.