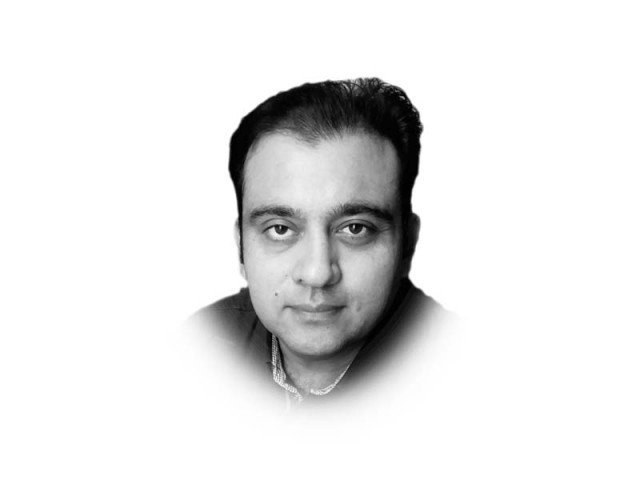 The myth of Muslim 'Ummah'
YemenExtra
Authorities were nervous. Islamabad was on the edge. Security was beefed up. Access to the diplomatic enclave that houses the US embassy was blocked. Those arrangements were made in anticipation of protests against US President Donald Trump's decision to recognise Jerusalem as the capital of Israel. But authorities heaved a sigh of relief as, contrary to expectations, a couple of hundred protesters turned up at Aabpara Chowk in Islamabad. Demonstrators mostly were local traders and some activists from religious parties. They chanted anti-US slogans, made fiery speeches and then dispersed.
The overall reaction on the streets of Muslim countries was more or less the same to the Trump's move that many predicted would make all hell break loose. But that was not the case. Muslim capitals issued customary official statements denouncing the US decision. The Turkish government called an emergency summit of the Organisation of Islamic Cooperation (OIC) to discuss the evolving situation. But that's all our 'Muslim Ummah' could do. Perhaps, Trump already knew the Muslim world is so impotent that it would not move even if he declared the entire Middle East as part of Israel.
What are the reasons behind this apathy of Muslim countries? First and foremost is that the notion of Muslim Ummah is a myth and nothing to do with the reality given the current situation. Like other states, every Muslim country follows its own path. Iran-Saudi tussle is testimony to this fact. Their competing strategic interests may never allow them to reconcile. Their differences are intense to the extent that they may one day shake hands with Israel but would not seek rapprochement with each other. Yet, we have been given the false hope that the Muslim 'Ummah' under the banner of OIC would rise up to the occasion in times of crises.
Whether one likes it or not, most leaders in Muslim countries are corrupt and they often say one thing in public but do exactly the opposite in private. They may publicly condemn the US and its policies but privately help it advance its interests.
Remember the leaked US diplomatic cables a few years back. One of the cables was about a meeting between US ambassador to Pakistan Anne Peterson and prime minister Yousaf Raza Gilani and interior minister Rehman Malik in August 2008. The then interior minister suggested a pause in drone strikes until the Bajaur operation was over. But prime minister Gilani brushed aside his remarks and said, "I don't care if they do it as long as they get the right people. We'll protest in the National Assembly and then ignore it." That was the time when then Obama administration really stepped up drone strikes inside Pakistan. The government routinely condemned the predator strikes but in reality had a tacit understanding with the US.
And Pakistan is not the only country in the Muslim world where such paradoxes exist. Most Arab countries have the same approach. Rumours have it that many Arab countries, including Saudi Arabia, were already on board with the Trump administration over the Middle East policy shift. This is because Saudi Arabia is currently reaching out to Israel. Trump's son-in-law Jared Kushner is mediating between Riyadh and Tel Aviv. Many Saudi commentators have now openly been advocating diplomatic ties with Israel. Given strict government controls, it is not possible for any Saudi commentator to even say something radical even on social media let alone on mainstream media without the approval of Saudi administration.
Therefore, what is happening in Palestine and in the wider Middle East region is truly of our own making. The US and Israel are doing what they are supposed to. The question that is relevant for the Muslim world is that how can we wrestle the initiative? Certainly, not with few protests, customary statements, emergency meetings and on top of it by thriving on hypocrisy.
"The article expresses the views of the author and does not reflect the policy of YemenExtra"