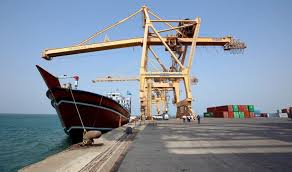 Coalition considers keeping main Yemen port open is grateful
YemenExtra
SH.A.
The Saudi-led coalition fighting in Yemen has decided to keep Yemen's main Hodeidah port open for a month, the coalition said on Wednesday, despite a ballistic missile attack by the Houthis towards the Saudi capital Riyadh.
The coalition, which closed Yemen's airspace and access to its ports, last month blocked all entry points to Yemen after a similar missile attack on Riyadh's international airport.
The closure of Yemen's ports and airports last month caused food and fuel shortages in a country already reeling from three years of war that has killed more than 10,000 people, displaced more than two million and caused a cholera epidemic that had infected some one million.