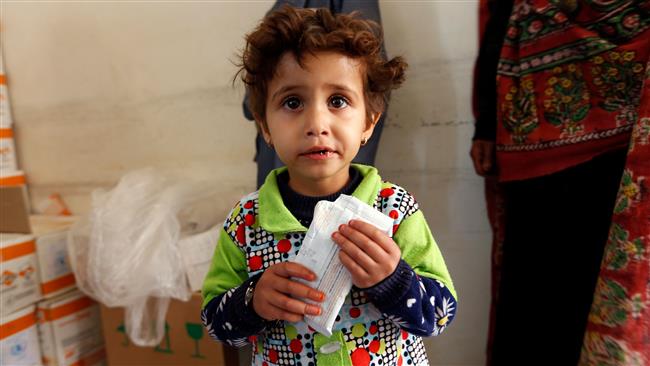 Saudi blockade of Yemen violates US law: Trump nominee
YemenExtra
President Donald Trump's nominee for the top legal adviser at the State Department has acknowledged that Saudi Arabia's blockade of Yemen violates US and international law, according to a report.
In written statements to the Senate Foreign Relations Committee before her confirmation Tuesday, Jennifer Newstead signaled a stricter interpretation of statutes that ban US foreign assistance to countries blocking or hindering the flow of humanitarian aid, the Foreign Policymagazine reported.
Newstead said warnings from international aid organizations "raise a substantial question" on whether the Saudi-led coalition has deliberately impeded the transport of aid to civilians in Yemen.
The United Nations has warned that millions of people will die in Yemen due to famine unless the Saudi-led coalition ends its devastating blockade on the southwestern port of Hudaydah, through which about 80 percent of food imports arrive.
A shortage of fuel has shut down many water treatment and pumping stations, aggravating an already deadly outbreak of cholera. The UN warned earlier this month that 8.4 million people were one step away from starvation.
International aid officials have described the situation in Yemen as the world's worst humanitarian crisis.
Websites.