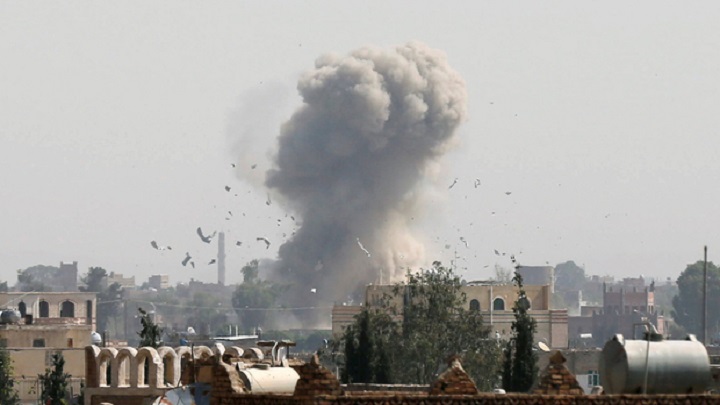 Saudi Raids Leave a Civilian Killed in Yemeni Capital of Sana'a
YemenExtra
M.A.
A citizen was killed on Wednesday in a raid conducted by the Saudi-led coalition targeting the Yemeni capital Sana'a.
The innocent citizen lost his life following a raid waged by Saudi warplanes on his home in the area of Al-Swad, south of the capital Sana'a, local source told YemenExtra.
Speaking of the Saudi-led coalition war crimes, its fighter jets launched three raids on Wednesday targeting Al-Sawad area south of the capital, four raids on Haza region of Hamdan district north of the capital, and three more raids on the House of Representatives building in the 60th western street, source added.
The US-backed coalition also struck three food and wheat warehouses possessed by the merchant Haider Fahem in Al-Thawra district.
This comes in the context of daily crimes committed by the Saudi-led coalition against the people of Yemen in various governorates since March 2015.