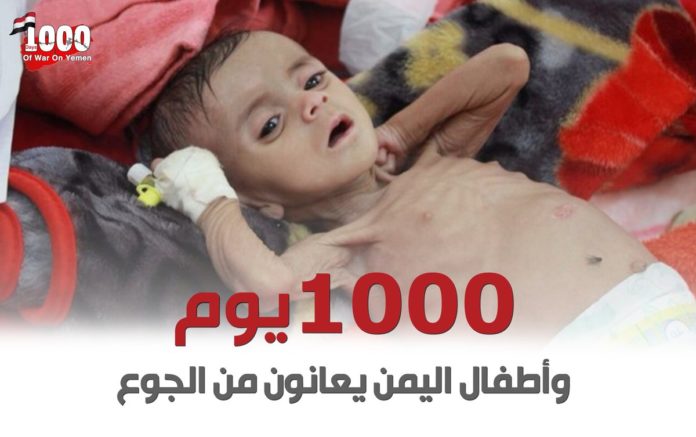 Yemen: Oxfam slams 'medieval' Saudi-led blockade
YemenExtra
Y.A
Yemen is being pushed ever closer to famine after 1,000 days of Saudi Arabian-led war and "medieval" blockade, says an international charity group.
"For 1,000 days, huge amounts of sophisticated modern weapons have pounded Yemen, and on top of that, we are now witnessing a medieval siege where mass starvation is being used as a weapon of war," Mark Goldring, Oxfam Great Britain's chief executive, said on Wednesday.
Cutting off vital food, fuel and medicine to a population is never justified and should never be tolerated. It is tactic that is devoid of any sense of decency, any sense of morality and any sense of humanity," he said.
He said some of the countries that have been supporting the Saudi-led war by selling arms to Saudi Arabia are starting voice concern.
Oxfam has warned that more than 8.4 million Yemenis are now at acute risk of famine due to Saudi Arabia's crippling blockade of Yemen's key ports, which is causing a halt to the delivery of food, fuel, and medicine.
Food prices have shot up by 28 percent since early November, when the Saudi-led coalition tightened the siege. That has made it unaffordable for poor families — already hit by the collapse of the economy — to buy food.
Clean water supplies in towns and cities have been cut due to fuel shortages.
Yemen is also suffering from the world's largest cholera epidemic.
Hospitals are running out of medicines, and diphtheria cases have risen in number. At least a million children are at risk of contracting the disease.
Oxfam said all parties to the conflict bore responsibility for the huge levels of human suffering and all were responsible for violations of international humanitarian law.
Around 80 percent of all of Yemen's imports flow through al-Hudaydah and Saleef ports, and about two-thirds of Yemen's population live in the areas directly served by these ports. But at least six ships waiting to dock at the ports of Hudaydah and Saleef have been turned back due to lengthy delays caused by Saudi-led "inspections"
Relief agencies and commercial importers face financial burdens due to the delays of ships anchoring outside of Hudaydah in deep water; costs amounting to more than 10,000 dollars per ship per day.
Source: Website