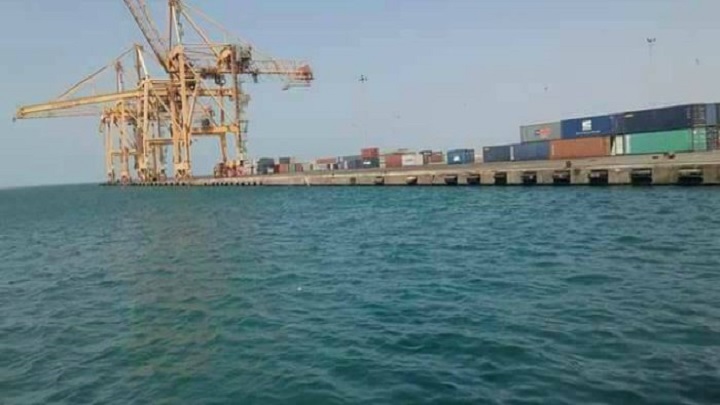 Yemeni Ministry of Transport denies entry of any ships to Hodeidah Port
YemenExtra
M.A.
The Yemeni Ministry of Transport denied on Wednesday what was reported by some satellite channels and websites of the Saudi-led coalition regarding allegations that ships loaded with foodstuffs had entered reached the Port of Hodeidah.
"The Port of Hodeidah is still closed by the countries of the aggression, pointing out that the coalition countries are deceiving the public opinion through their many media outlets," the ministry said in a statement seen by YemenExtra.
It stated that no relief, humanitarian or even commercial vessel had entered the port of Hodeidah as alleged by the Saudi-led coalition, noting that the port of Hodeidah is ready to receive ships, but the countries of the coalition are preventing the entry of ships loaded with goods, relief aid and other ships and threatens to target them if they approached the port.
The ministry called on investigating the validity and credibility of news outlets affiliated with the Saudi-led coalition.