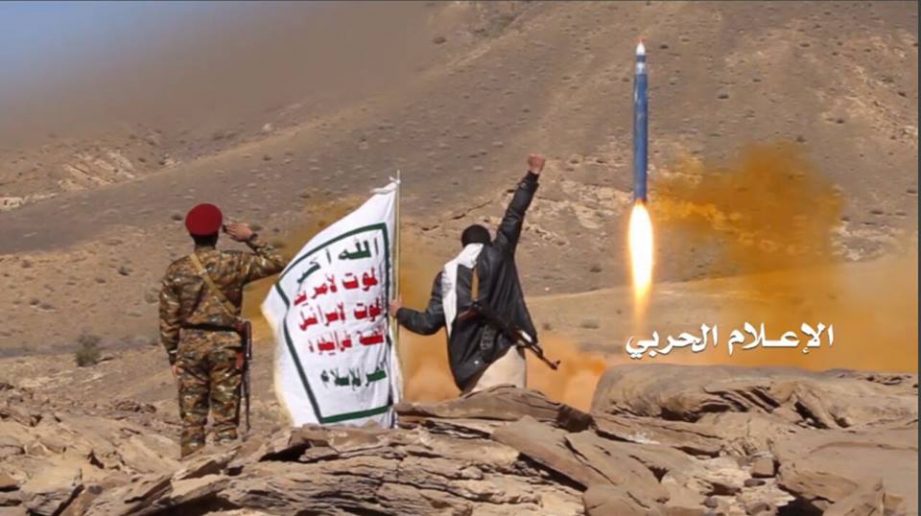 Ansarullah: Yemeni missile launched at Riyadh was not intercepted by Saudi defense
YemenExtra
M.A.
 A military journalist has stated that the Burkan-2H ballistic missile that was launched at the Saudi capital city of Riyadh on Tuesday was in fact not intercepted by the Saudi missile defense shield, and did successfully target the city.
Babak Taghpay said on Wednesday that the US-built Patriot air defense system in Saudi Arabia did indeed attempt to shoot down the new and sophisticated Yemeni missile, and fired no less than five MIM-104C rockets at the Burkan-2H. However, Taghpay stated, none of these succeeded in intercepting the Yemeni-made ballistic missile, which continued its trajectory.
However, the journalist claimed that the Burkan-2H missile did not reach the intended Al-Yamamah Palace in Riyadh, the royal residence of the Saudi monarch, and instead hit a nearby target in Riyadh.
The statement by the Ansarullah military comes in direct contradiction to earlier Saudi statements that claimed that the Patriot system intercepted and demolished the missile in the air.
Moreover, a missile attack on Riyadh's King Khalid Airport in November has been confirmed to have successfully hit its target by a New York Times report, despite earlier Saudi claims that this attack too had been repelled.