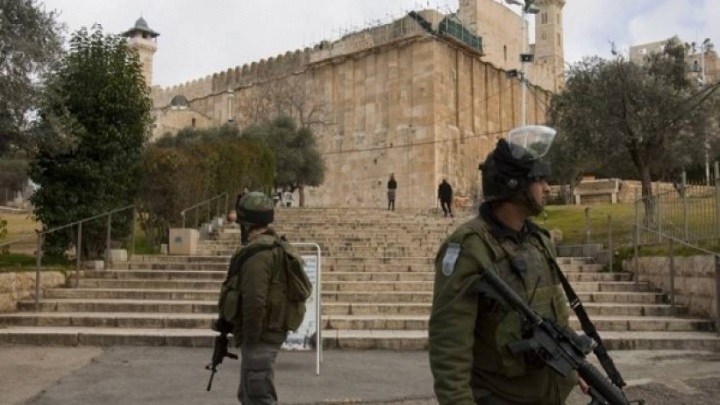 Israeli forces injure Palestinians as settlers visit holy site in Nablus
YemenExtra
Y.A
Several Palestinians were injured by Israeli forces during clashes that erupted before dawn on Wednesday in the northern occupied West Bank city of Nablus, after Israeli forces escorted hundreds of Israeli settlers to perform religious rituals at Joseph's Tomb to perform religious rituals.
Palestinian security sources told Ma'an that 12 buses carrying Israeli settlers arrived to Joseph's Tomb armed security by Israeli forces, provoking clashes with local Palestinians from the nearby Balata refugee camp.
Witnesses added that some 40 Israeli military vehicles raided the city during the settlers visit to Joseph's Tomb.
Spokesperson of the Palestinian Red Crescent, Ahmad Jibril, told Ma'an that three injuries with rubber-coated bullets were reported.
One of the injured was identified as 16-year-old Nidal al-Kaabi from the Balata camp, who was injured with a rubber-coated bullet to the head.
All three injured were taken to the Rafidiya Hospital in Nablus for treatment where their injuries were reported between light and moderate.
Israeli settlers frequently visit Joseph's Tomb under the protection of Israeli forces. During the visits, Israeli forces regularly raid Palestinian villages in the area and fire tear gas canisters into the nearby Balata refugee camp.
Joseph's Tomb is revered by Jews, Muslims, Christians, and Samaritans alike. The Israeli military allows Jews to visit as part of organized pilgrimages, despite the site being located in Area A where the Palestinian Authority (PA) has full control, and prohibits Muslims from worshiping at the site.
Ultra-orthodox and nationalist Jews regularly try to visit the shrine without approval, as many Jews believe the tomb to be the final resting place of the biblical figure in the Old Testament.
Palestinians believe that Joseph's Tomb is the funerary monument to Sheikh Yousif Dweikat, a local religious figure.
Source: Website