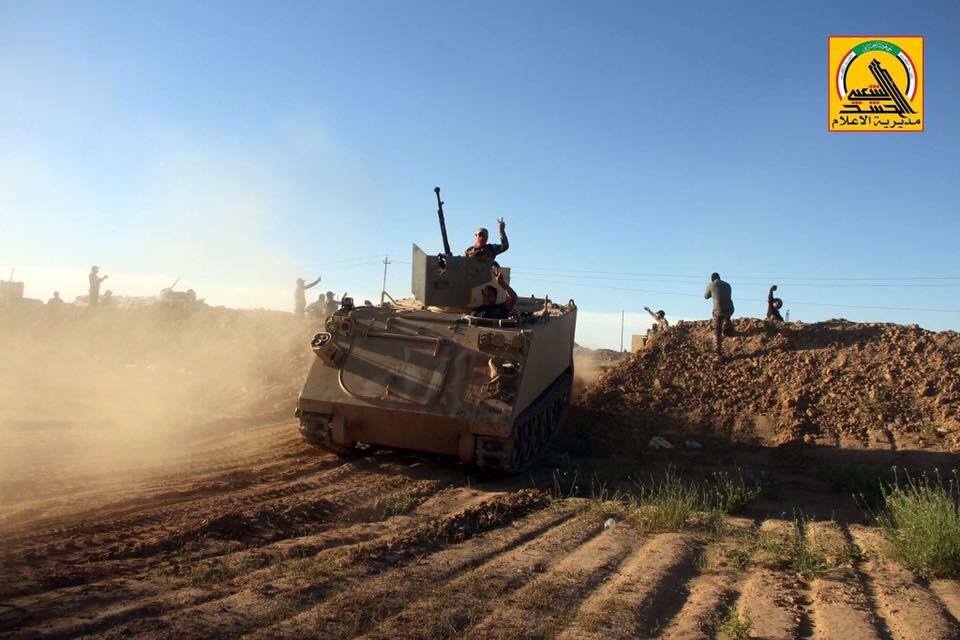 Hashd Al-Shaabi general gives exclusive account of battle against "Deash"
YemenExtra
Y.A
Major General Ali Hamdani of the Popular Mobilisation Forces (PMF or al-Hashd al-Sha'bi) recalled the battle against the so-called "Daesh" , backed by Saudi Arabia, (IS; formerly ISIS, ISIL) and the heroism of his soldiers in the city of Najaf, south of Baghdad, Thursday.
Ali Hamdani recalled how a young boy wanted to join the forces despite his age, "This boy – 16 years old. Although he was forbidden to, he still joined the resistance."
He went on to say, "You know, when I go to give families bad news – they cry, but they show their pride, that their loved ones did their duty. I am so proud of this."
The city of Najaf is famous for the biggest cemetery in the world called Wadi-us-Salaam, which reportedly contains over 5 million bodies. According to Ali Hamdani, "These are all officers. They weren't afraid of dying – and their parents took their sacrifice with pride."
On December 9, the Iraqi Prime Minister Haider al-Abadi announced that country was completely liberated from IS after Iraqi troops retook control of the Iraqi-Syrian border area, where the last pockets of resistance remained.
Source: Website