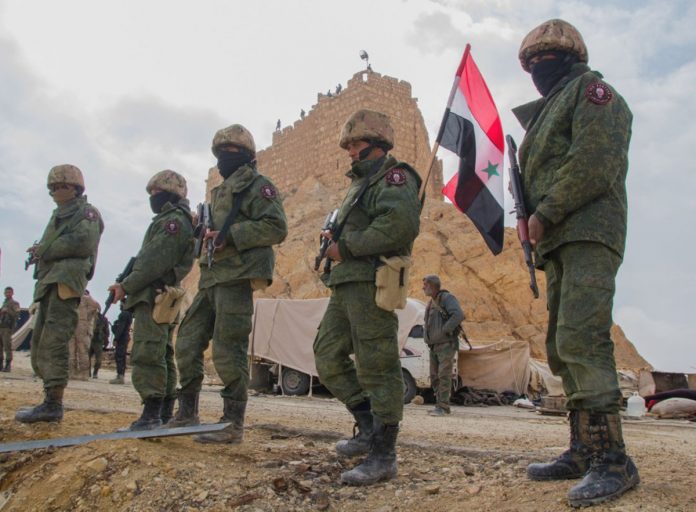 Daesh forces dwindling by the day in Syria, Iraq
YemenExtra
Y.A
Syrian President Bashar al-Assad's military and other international forces fighting Daesh in Syria and Iraq have cut the terrorist group's numbers to less than 1,000 militants.
"Due to the commitment of the coalition and the demonstrated competence of our partners in Iraq and Syria, there are estimated to be less than 1,000 ISIS [Daesh] terrorists in our combined joint area of operations, most of whom are being hunted down in the desert regions in eastern Syria and Western Iraq," the US-led coalition against Daesh told Reuters in a statement Wednesday.
Only three weeks ago on December 5, the coalition estimated that 3,000 Daesh fighters remained at large in Syria.
Nevertheless, UK Maj. Gen. Felix Gedney, deputy commander of the NATO coalition, said Wednesday that it was too early for the coalition to leave Syria.
"The time for the coalition to leave Syria will be when we have defeated ISIS [Daesh] in the areas that we control," Gedney said. "Right now we have not completed the defeat of ISIS [Daesh], and it would not be the time to leave."
Gedney spoke on behalf of the coalition and not necessarily the US.
However, coalition leaders don't seem to think Assad's government is pulling its weight in the final push to defeat Daesh.
The deputy commander said that the coalition has observed Daesh fighters moving westward out of Syria. "They seem to be moving with impunity through the regime-held territory, showing that the [Syrian] regime is clearly either unwilling or unable to defeat Daesh within their borders," the UK general told reporters.
"We can tell you that we are working with our partners to kill or capture the remaining ISIS [Daesh] terrorists, to destroy their network and prevent their resurgence, and also to prevent them from escaping to bordering countries," the coalition told Reuters.
Earlier in December, Russian Deputy Foreign Minister Mikhail Bogdanov said the presence of US troops in Syria was unacceptable given the complete victory over Daesh. The coalition's activities in Syria have not been authorized by the Syrian government nor the UN Security Council.
Source: Sputnik