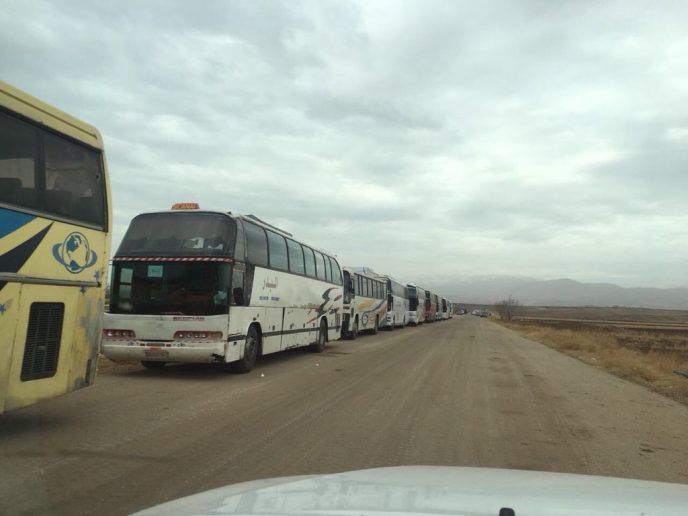 Terrorist rebels suffer largest defeat in southern Syria
YemenExtra
M.A.
The Al-Qaeda-linked Hay'at Tahrir Al-Sham is preparing to leave the Beit Jinn pocket near Mount Hermon (Jabal Sheikh) for the first time in four years.
Ten buses and ambulances provided by the Syrian government have already entered the town of Beit Jinn, where they are awaiting orders to transfer 300 Al-Qaeda linked fighters to the Idlib Governorate.
For Hay'at Tahrir Al-Sham, the loss of the Beit Jinn pocket is a devastating defeat for their forces, especially after several attempts to capture the Syrian government stronghold of Hader.
While the Al-Qaeda linked militants depart from Beit Jinn, the remaining rebels from the Free Syrian Army (FSA) in nearby Beit Saber will remain under a government-sponsored ceasefire; they will be provided aid and allowed to keep their small weapons.
Al Masdar News