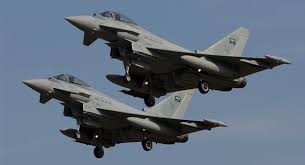 New 10 Yemeni women killed in US-Saudi air strikes
YemenExtra
SH.A.
At least 10 women were killed when US-Saudi coaliton fighter jets waged today Saturday morning series of strikes on al-Khokhah district of Hodeidah province,according to miltay source.
Coaliton's strikes hit a farm of the citizen in east of Qatabah area in the district, killing ten women, the source  added.
More than 13,600 people have died since the onset of the invasion. At least 40,000 have also been injured and more than three million displaced.
The most recent mass casualties from the raids were caused in the southwestern Yemeni province of Ta'izz, where Saudi-led airstrikes killed or injured over 120 people in a market on Tuesday.