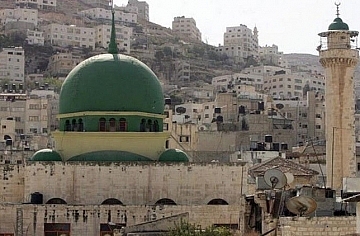 Palestinian succumbs to wounds sustained during Gaza protests against Trump
YemenExtra
Y.A
A young Palestinian man died on Saturday morning, succumbing to wounds he sustained on Friday when Israeli forces shot him during protests along the Israeli-Gaza border.
Spokesperson of the Gaza Ministry of Health, Ashraf al-Qidra, confirmed that Jamal Muhammad Musleh, 20, died of his wounds on Saturday morning.
Musleh was shot in the chest by Israeli forces during clashes along the northern Gaza border on Friday, as Palestinians continued to protest against US President Donald Trump's announcement three weeks ago recognizing Jerusalem as the capital of Israel.
During Fridays protests in Gaza, 50 Palestinians were injured with live and rubber-coated steel bullets during, including 5 who were reported to be in a critical condition, while 120 suffered from severe tear gas inhalation.
According to Ma'an documentation, Musleh is the 14th Palestinian to have been killed by Israel since Trump's announcement.
Thousands of others have been injured, while Israeli forces, according to the Palestinian Prisoner's Society, have detained close to 700 Palestinians since the announcement.
Palestinian and Arab leaders warned Trump of causing instability and unrest in the region, with protests already being reported in cities across the West Bank and Jordan in response to the decision.
Despite repeatedly making the promise to move the embassy throughout his presidential campaign, in June, Trump signed a temporary order to keep the US embassy in Tel Aviv, a renewable six-month waiver that has been signed by every US President for the past two decades.
The move is being regarded as the first step to a drastic abdication of longstanding US policy that has largely adhered to international standards on Israel-Palestine, which maintains that East Jerusalem is an intricate part of occupied Palestinian territory and the capital of any future Palestinian state, despite Israel's annexation of the territory.
The fate of Jerusalem has been a focal point of the Israeli-Palestinian conflict for decades, with numerous tensions arising over Israeli threats regarding the status of non-Jewish religious sites in the city, and the "Judaization" of East Jerusalem through settlement construction and mass demolitions of Palestinian homes.
Source : Website