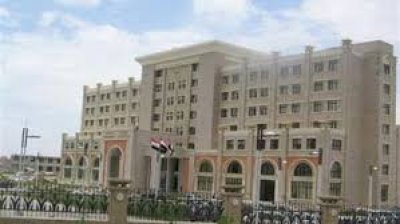 Yemen slams US secretary of defense's remarks
YemenExtra
M.A.
Yemen's Foreign Ministry on Saturday strongly criticized the United States Secretary of Defense Jim Mattis over his remarks regarding backing the Saudi-led war against the Yemeni people, in a statement seen by YemenExtra.
"The United States through its secretary of defense adopted a clear hostile path against Yemen and its people through his statements that indicate involvement of the US defense system in planning air military operations against Yemen," the foreign ministry's official said in the statement.
"Instead of calling to end Yemen's suffering, Mattis showed a stance that disputed the US government official position … which is a surprising stance," the official stated.
The official called on the US administration to be clear regarding its positions and to advocate real peace, instead of encouraging the continuation of the ruthless Saudi war against Yemen and thereby prolonging the suffering of more than 25 million Yemenis through the policy of starvation and spreading diseases.
Moreover, the official renewed the position of the Supreme Political Council and the National Salvation Government to depend on the path of political settlement in order to reach sustainable peace, normalization of the situation and to preserve security and stability of the country and the Yemeni people.