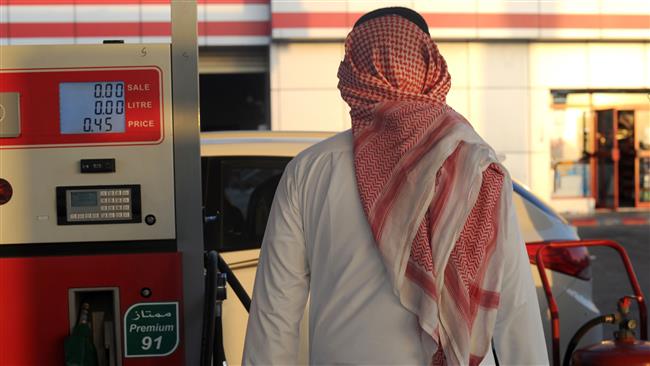 Drivers voice concern over Saudi plan to raise fuel prices
YemenExtra
M.A.
Drivers in Saudi Arabia have expressed concerns over the kingdom's plan to increase local gasoline prices starting from Monday as the country struggles with a budget deficit.
State news agency SPA reported that the price of Octane 91 would be 1.37 riyals a liter, up from 0.75 riyals, while Octane 95 will sell for 2.04 riyals a liter, up from 0.90 riyals. Diesel rates for trucks will reportedly remain unchanged.
The move, which is said to be aimed at more efficient energy use, has sparked dissatisfaction among some drivers, while others said the decision was for the benefit of the country and its economy.
"The increase in oil prices will affect people whose lives depend on using a car most of the time. I work in a medical equipment company and on a normal day I drive between 300 – 400 kilometers (between Riyadh and other cities) so it will affect me strongly," Egyptian expat, Basem Shabanah, said on Sunday.
On December 20, King Salman formally declared that the target date for eliminating the government's budget deficit would be postponed to 2023 from the original target of 2020, in order to minimize pressure on economic growth.
The finances of Saudi Arabia, the world's second largest crude producer after Russia and largest oil exporter, have been hit by a downturn in oil prices that were above $100 a barrel in 2014.
The plunge in global oil prices prompted Riyadh to rein in public spending in a bid to save money. The kingdom's economic measures are being led by Salman's son, Crown Prince Mohammad bin Salman Al Saud.
The cutbacks sparked concerns among retailers and residents.
The developments come amid the country's rising military expenditure, a large amount of which is being funneled into a military campaign against neighboring impoverished Yemen.
Saudi Arabia has been incessantly pounding Yemen since March 2015 with the purpose of reinstalling the country's former government, a close Riyadh ally.
PressTV