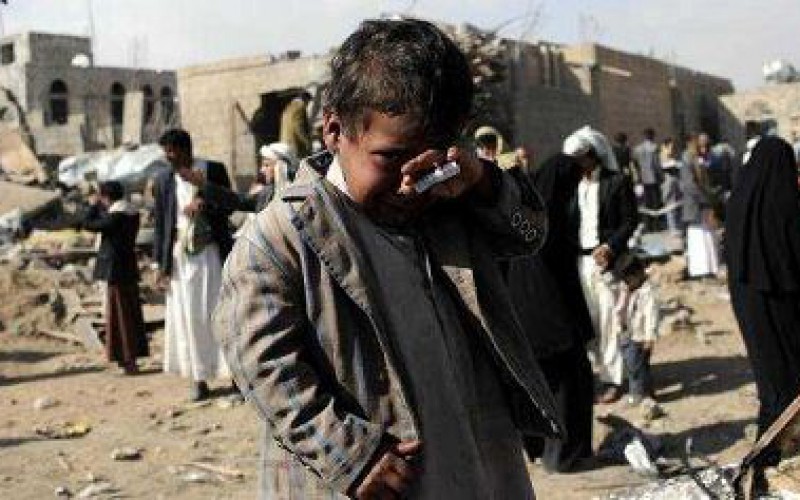 Yemen under daily Saudi assaults, here's what happened on March 5th
YemenExtra
Written By: Malak Ali
Yemen has been a target for nearly 17 countries, led by Saudi Arabia, in a military campaign that has killed and wounded thousands and left the country enduring a humanitarian catastrophe.
According to the ICRC, Yemen's poverty rate rose to 62% in 2017 and the country is currently struggling with the presence of adequate functioning medical faculties with abundant medical supplies.
Many people are wondering why the UN has not taken any serious action to end the worst humanitarian disaster in the world, present in Yemen, caused by the Saudi-led war against Yemen for almost three years.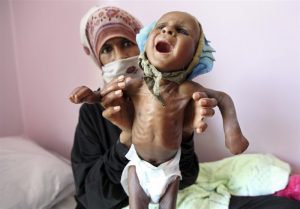 "The UN is an utter and abject failure as far as Yemen and many other poor countries are concerned. It has become, more or less, dominated by the Security Council and the Security Council itself is dominated by three prominent members, who bully everybody else politically and diplomatically, and we all know that," Director of Human Rights for Yemen Kim Sharif said.
"Even the UN calls the situation 'worst man-made humanitarian catastrophe'. Let's name the man that is making this catastrophe, who has the upper hand here is a coalition of about 17 countries led by Saudi Arabia, aided and abetted by the US and the UK, leading to war crimes, crimes against humanity and genocide," said Sharif.
As the impoverished Arab country is amid US-backed Saudi bombardment, it witnessed numerous air raids aiming for different governorates on March 6th, 2018.
To begin with Saada, a border governorate facing the most ruthless amount of airstrikes, missiles and shells, the Saudi-led fighter jets conducted a raid on Muhdidah area based in Baqim district, which demolished a home of a citizen.
Moreover, seven additional raids rocked the areas of Rashaha, Mahjoubah, Tyba Al-Essm and Al-Fara in Kitaf district.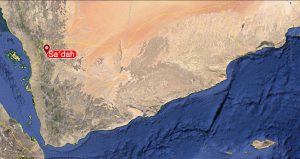 It does not end here with Saada as the Saudi-led coalition waged more than 100 rockets and shells on various regions in Razih district during the past hours, leading to significant damage to homes and property.
Furthermore, the region of Al-Amr in Munabeh border district was subjected to Saudi Forces' artillery and missiles.
Finally heading to another Yemeni governorate, Hajjah, the coalition fighter jets waged at least 17 raids on different areas of the districts Haradh and Medi.
Travelling to Taiz governorate, central Yemen, a child was killed and five others wounded in a shell, waged by Saudi-paid militias, that fell on a local market located in Sala district.
Going to where the flames of battle are erupting, Saudi Najran governorate, about two air raids struck Al-Tala position.
Najran governorate is a home of a battle between the Saudi Army Forces and their mercenaries on one hand, and the Yemeni Army and Ansarullah on the other, whereas the latter is retaliating for Saudi war crimes against Yemeni civilians.
A Saudi-led war began against Yemen on March 26 of 2015, in an attempt to reinstall a Saudi-friendly president, Hadi. Hadi was ousted by the Ansarullah revolutionaries, who enjoy wide public support, and that is when they took control over the country's affairs with an aim of eliminating foreign intervention or influence over Yemen.