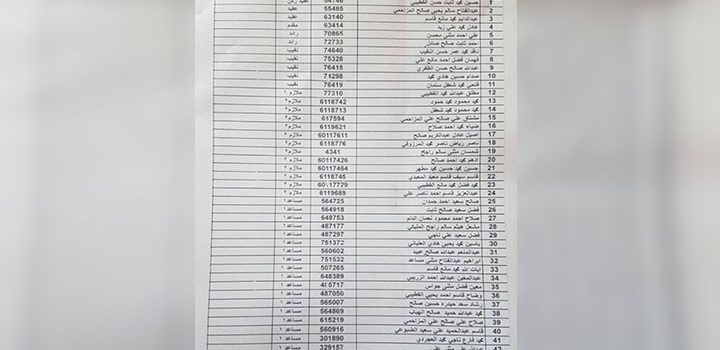 Families of detained south officers in Saudi Arabia demand release (document)
detained  South officers' families  in Saudi Arabia for refusing to fight the Yemeni joint forces on the border battlefronts have demanded their release.
The Aden al-Ghad website, which is close to the  Saudi-led coalition , reported that the families said that that their sons have been detained by the Saudi authorities for three months because of their refusal to participate in the border fronts and demanding that they return to Aden as agreed before they go to get trained .
The families said 44 officers were officers of the Special Forces are still in Saudi prisons without movement by the government of fugitive Hadi.

Saudi Arabia has arrested hundreds of officers and members of the so-called Fifth Brigade Border Guards, whose members have been recruited from southern Yemen to protect its borders, in secret prisons since early January on charges of "rebellion against Saudi military orders."
In the past few days, news and information sites close to the coalition have reported that hundreds of officers and members of the brigade have been subjected to torture by the Saudi authorities for refusing to participate in the defense of Saudi territory on the border fronts.