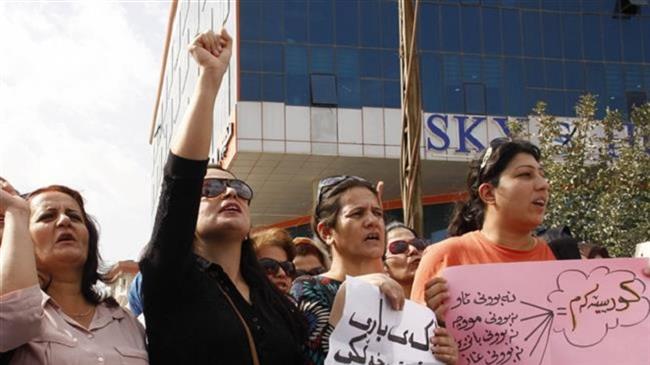 Baghdad resumes paying salaries of Kurds frozen over secession vote
YemenExtra
Y.A
Iraq's federal government has announced resumption of paying the salaries of Kurdish civil servants and Peshmerga security forces, which had been frozen in the wake of tensions between Baghdad government and Kurdish authorities over a non-binding Kurdish independence vote.
"The finance ministry of the central authorities has transferred the salaries of all the civil servants in Kurdistan, including the Peshmerga," the office of Prime Minister Haider al-Abadi said on Twitter on Monday.
Iraqi government spokesman Saad al-Hadithi also said in all "around 317.5 billion Iraqi dinars" (around $262 million) had been transferred to cover salaries for one month.
A similar amount would be sent to the semi-autonomous Kurdistan r egionevery month as long as authorities there respected conditions laid out by Baghdad, he added.
Earlier this month, Iraq's parliament ratified an $88.5 billion budget for 2018. Kurdish legislators boycotted the vote in protest at the reduction of Kurdistan's part of the national budget from 17 to 12.6 percent.
On March 13, Iraqi Prime Abadi said the airports of Kurdish capital city of Erbil and Kurdistan's second-largest city Sulaimaniyah would again "open to international flights" after a nearly six-month air blockade.
The referendum on secession of the Kurdistan region was held on September 25 last year despite strong opposition from Iraqi authorities, the international community, and Iraq's neighboring countries, especially Turkey and Iran.
Following the vote, Baghdad imposed a ban on direct international flights to the Kurdish region and called for a halt to its independent crude oil sales.
On October 12, an Iraqi government spokesman said Baghdad had set a series of conditions that the KRG needed to meet before any talks on the resolution of the referendum crisis could start.
"The KRG must first commit to Iraq's unity. The local authorities in the [Kurdistan] region… must accept the sovereign authority of the federal government on… oil exports, [as well as] security and border protection, including land and air entry points," the unnamed Iraqi official added.
On October 16, Iraqi federal forces retook control of the Kurdish-held city of Kirkuk.
Abadi has already demanded the annulment of the referendum.
"We won't accept anything but its cancellation and the respect of the constitution," he said in a statement on October 26 during a visit to Tehran.
The Kurdistan Regional Government (KRG) subsequently said it would freeze the results of the vote for independence from Iraq.
It also proposed open dialog with Baghdad based on the Iraqi constitution.
Baghdad ,resumes, paying ,salaries, of, Kurds, frozen over secession vote
Source: Website