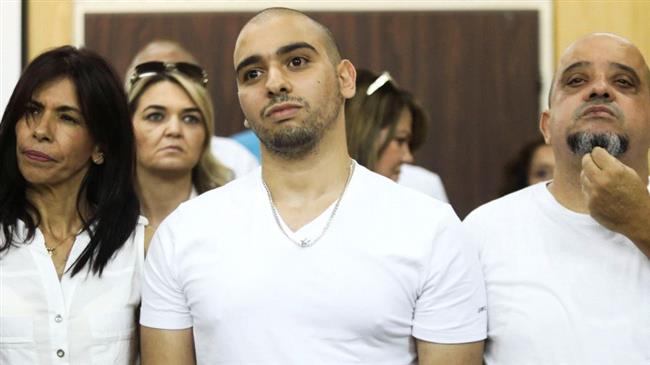 Israeli parole board orders early release of soldier jailed for fatal shooting
YemenExtra
Y.A
The Israeli military says a parole board has granted early release to an imprisoned soldier convicted of manslaughter for shooting dead a wounded Palestinian man in the occupied West Bank back in March 2016.
On Monday, the military parole board approved Elor Azaria's release on May 10, when he will have completed two-thirds of his 14-month sentence.
Azaria was initially sentenced to 18 months in prison for the killing of Abdul Fatah al-Sharif in the occupied West Bank city of al-Khalil (Hebron).
Israeli military chief of staff Gadi Eisenkot later reduced the term by four months.
Murder charges were brought against Azaria after video footage, recorded by a Palestinian rights activist, emerged showing him killing Sharif on March 24, 2016.
The 21-year-old Palestinian lay on the ground unable to move after Israeli military forces had initially shot and wounded him over an alleged stabbing attack.
Azaria arrived at the scene approximately 11 minutes after the purported assault, cocked his rifle and shot Sharif in the head, killing him.
The Ramallah-based Palestinian Authority, Palestinian resistance movements, the victim's family and the United Nations human rights office have strongly criticized the sentence given to Azaria as "too lenient."
Rights activists in Israel have also argued that the man should have been prosecuted for murder and face time of up to 20 years in prison.
This is while a number of Israeli officials, including Prime Minister Benjamin Netanyahu, have called for him to be pardoned.
Source: Website