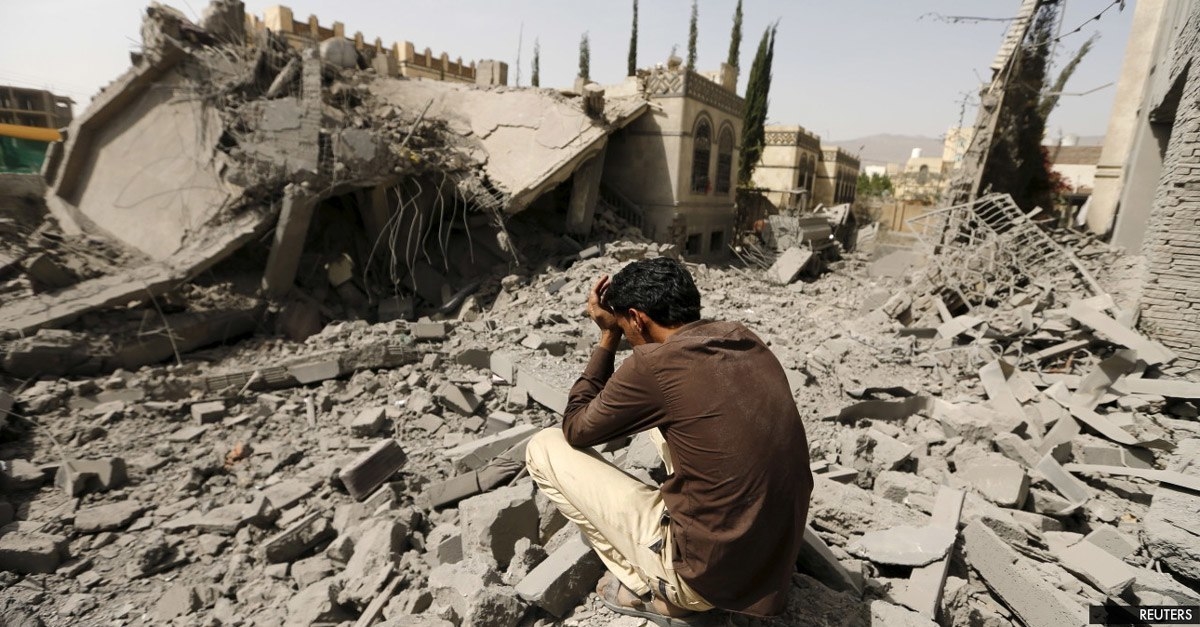 Saudi-led coalition jets take more lives of Yemeni civilians in Hodaidah
YemenExtra
Y.A
By Yousra Abdulmalik
Saudi-led coalition jets keep targeting everything in Yemen , military and civilian, all over Yemen despite the calls of international humantrian organizations to end its war on Yemen.
According to a military official, fiveYemeni civilians were killed in an initial toll on Thursday as the jets of Saudi-led coalition waged three strikes on the Red Sea port of Hodeidah province.
The airstrikes were, it confirmed, launched on a neighborhoods in Aqrai junction of Hali district.
Earlier, six civilians from one family were killed on Monday evening after the Saudi-led coalition jets targeted their home in the Al-Haadh area in Hays district of the same province.
Saudi Arabia has been incessantly pounding Yemen since March 2015 in an attempt to crush the popular Houthi Ansarullah movement and reinstate former president, Abd Rabbuh Mansur Hadi, who is a staunch ally of the Riyadh regime. The Arab kingdom has also imposed a blockade on its impoverished neighbor, causing a dire humanitarian situation. 
Moving on to recheck on the damages inflicted by the Yemeni infrastructure, reports indicate that the Saudi regime targeted, with American intelligence support, 15 airports, 14 ports, 2,425 roads and bridges, 179 stations and power generators, 688 water tanks and networks, 410 stations & communication networks, 1,761 government institutions and 41, 3297 destroyed and damaged houses.
Hodaidah is a strategic port city which the Saudi-led coalition has been eager to retake from Yemeni joint forces control. But the former UN special envoy to Yemen, Ismail Ould Cheik, warned against attacking the port city over potential catastrophic consequences to Yemen last year. Martin Griffiths, the new special envoy to Yemen, echoed the same concern over attacking Hudaydah at the UN Security Council this week.
"Hodaidah should be supporting more than 20 million Yemenis. It should be the source of at least 70 percent of all imports to Yemen," Suze van Meegen, a protection and advocacy adviser with the Norwegian Refugee Council, told AFP.
As if it weren't bad enough that Hodaidah and its environs are among the most severely harmed by the blockade and the threat of famine, the civilians living there are also at risk of being bombed for no reason. There is no excuse for bombing this house and killing these civilians. This attack is a gross violation of international law and a war crime.
#Yemen
#Hodaidah
#the-Saudi-led-coalition