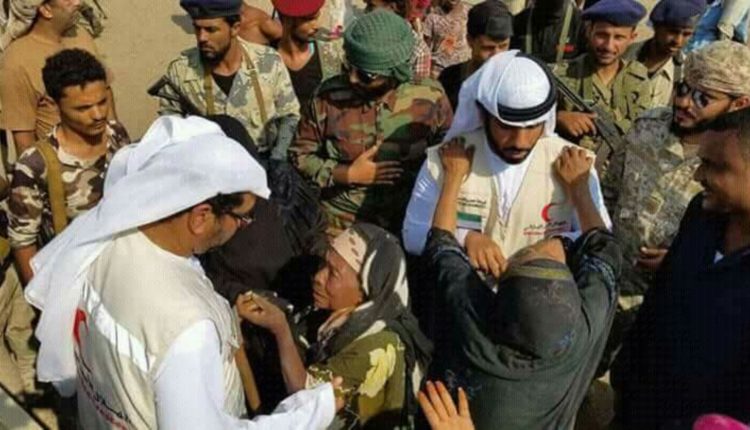 UAE insulting the southerns ,not helping them: Yemeni official
YemenExtra
Y.A
The southern politician proffessor ,Hussein Lakour bin Idan , accused UAE of deliberately insulting the southerners with the so-called charitable aid and commented on the distribution of some aid from the Salman Center for Charitable Activities .He insisted on stopping insultibg those in need during the delivery of aid in southern cities.



He also criticized the delivery of small aid to needy people amid massive media coverage

.



He , in addition, called on the officials of the UAE Red Crescent, King Salman Center and charities to stop what some of their employees are doing ,such as filming the people in need while receiving aid, which has become insulting.
Aden city, which was occupied by UK but now under the control of UAE, and the rest of the southern cities witnessed an insecurity situation that increased the assassinations of imams of mosques and security and military leaderships
#Yemen
#UAE
#SaudiArabia