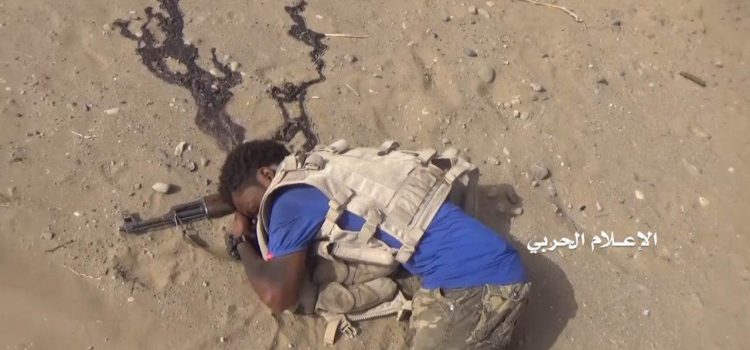 Southerners Demand to Stop Sending their Sons to # the West Coast Holocaust
YemenExtra
Y.A
outhern media reported that the cases of anger and resentment and criticism within the southern street and the ranks of large sectors of society prevailed on Saturday because of the dozens of so-called southern resistance ,loyal to the US-Saudi -led coalition ,from the killing and injuries and the families of many of them in one operation only after a large-scale attack by the Yemeni army

on their communities in # the West Coast.



More than 23 southern paid fighters were killed on Friday in an attack by the Yemeni army near the city of Hodeidah, medical and field sources told the Aden al-Ghad newspaper.



The large number of dead has provoked widespread southern anger and calls for a halt to the dispatch of paid fighters to Hodeidah.
Abdulmalik al-Houthi, the leader of the Houthi(Ansarallah)  movement, which is the main force that faces the coallition, said on a TV speech ," The decision of invading the Yemeni ,western coast, has been taken and adopted by the United States of America,noting that the Saudis are trying to abolish Yemen's freedom," stressing that it was the people of Yemen's right to defend their country.
"We are increasingly concerned by the fighting in Hodeidah," UN spokesman Stephane Dujarric said at a press conference held on Wednesday.
Dujarric also warned of the repercussions'consequences on the humanitarian situation
"The occurrence of a battle in Hodeidah, in the west of Yemen could lead to the destruction of the port, which in turn will send millions to starvation," said the British newspaper, The Independent.
.