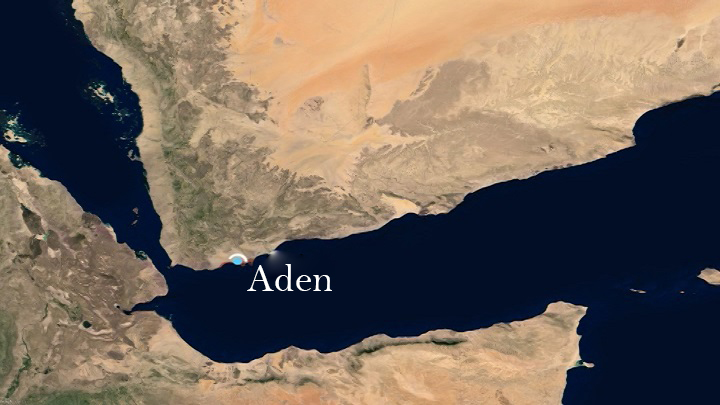 Scores of southerns killed at the hands of the Yemeni army on the West Coast
YemenExtra
Y.A
Scores of southerns ,loyal to the US-Saudi-led coalition , have lost their lives when the Yemeni army forces faced them on the West Coast.

Hospitals in the UAE-controlled southern provinces ,today, announced the state of emergency after receiving 247 bodies of fighters killed recently in battles in the western coast, a military official said.
The died fighters had fought alongside the US-Saudi-led coalition forces against the Yemeni army forces.
The coalition , yesterday, broke into residents' houses in Khukhah district in the western coast, arresting dozens of the citizens.
Meanwhile,  the Yemeni army forces have completely freed several sites in Tuhyta and Durihimy districts from the coalition forces.
For their part, tribesmen and sheikhs of Amran province declared a mass mobilization to confront the coalition in the western coast.The participants stressed on the full preparation to join the army to confront the occupiers in the battle fronts.
Additionally,thousands of people in Ibb province held a rally to reinforces the Yemeni army forces to repulse the coalition's military escalation in the western coast.The rally stressed on the internal nation unity and a cohesion among all Yemenis to defend the Yemeni sovereignty.
Yesterday, the UAE forces prohibited the arrival of ships to al-Zait port of Aden province, claiming that it is a military port of UAE.
According to a military official on July 2nd, hospitals of the southern port city of Aden received in the past two weeks more than 800 bodies of troops loyal to the coalition, including 17 Sudanese soldiers. Those bodies are of soldiers fighting in the western coast front within the coalition forces.
The Leader of the Yemeni Revolution, Sayyed Abdulmalik al-Houthi, on Saturday said Saudi Arabia and the United Arab Emirates are seeking to pave the way for Zionism to completely control the Red Sea.In a statement, the leader said both Gulf states, which led a US-backed military coalition, are using the United Nations and its UN envoy as an umbrella to seize control the port city of Hodeidah through baseless justifications.
Aden city, which was occupied by UK but now under the control of UAE, and the rest of the southern cities witnessed an insecurity situation that increased the assassinations of Imams of mosques and security and military leaderships
The province of Aden witnesses a security fiasco that escalated with killings, looting issues , in addition to others that never happened before.
The UAE took control of Aden under the pretext of confronting the so –called "Houthis" Yemeni army and supported the establishment and formation of armed elements there,but it keep chasing southerns to force them to fight on belhaf of them on the West Coast.
"People's lives have continued unraveling. Conflict has escalated since November, driving an estimated 100,000 people from their homes," John Ging, UN director of aid operations, told the UN Security Council on February 27.