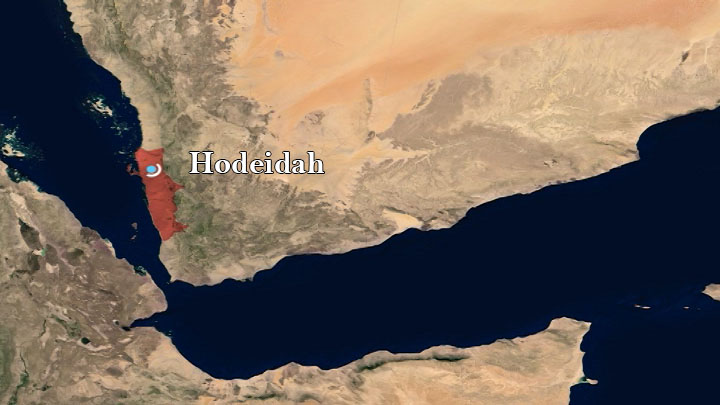 Dozen Yemeni fishermen killed , wounded in Hodeidah
YemenExtra
Y.A
At least six fishermen were killed and nearly two dozen others sustained injuries when US-Saudi-led coalition's jets carried out separate airstrikes off the coast of Yemen's western province of Hodeidah.
Four fishermen were killed and 14 others were injured due to airstrikes by coalition's jets whlie targeting fishing boats off Hodeidah Coasts.
The strikes hit three fishing boats off Jabal al-Tair Island, leaving two fishermen dead and eight others wounded.
Separately, two civilians were killed and several others injured when the coalition's jets bombed a residential building in the Beni al-Hadifa area of the Majz district in Yemen's mountainous northwestern province of Sa'ada.
Additionally, the jets targeted a fishing boat in front of the fishing berth in Hawak district of Hodeidah, killing two fishermen and injuring six others.
Notably, a total of 97 Yemeni fishermen were killed and 47 others were injured by warplanes and warships shelling of the coalition that target fisedhing boats and harbors on city port of Hodeidah since the beginning of 2017 to so far.
Hodeidah is a strategic port city which should be supporting more than 20 million Yemenis. It should be the source of at least 70 percent of all imports to Yemen," Suze van Meegen, a protection and advocacy adviser with the Norwegian Refugee Council, told AFP. The US-Saudi-led coalition has been eager to retake from Yemeni joint forces control, according to Yemeni officials.. But the former UN special envoy to Yemen, Ismail Ould Cheik, warned against attacking the port city over potential catastrophic consequences to Yemen last year. Martin Griffiths, the new special envoy to Yemen, echoed the same concern over attacking Hodeidah at the UN Security Council .
Sayyad Abdulmalik AL-Houthi said on one of his speech that Saudi Arabia is just a tool used by USA and Israel to fight Yemen to conquer it and wrestle control over Red Sea and Bab-AL-Mandab which will enable them to rule the world.
Despite the coalition's claims that it is bombing the positions of the Ansarullah fighters,part of the Yemeni army forces, the coalition's bombers are flattening residential areas and civilian infrastructures
Several Western countries, the United States and Britain in particular, are also accused of being complicit in the ongoing aggression as they supply the Riyadh regime with advanced weapons and military equipment as well as logistical , intelligence and ground assistance.
.