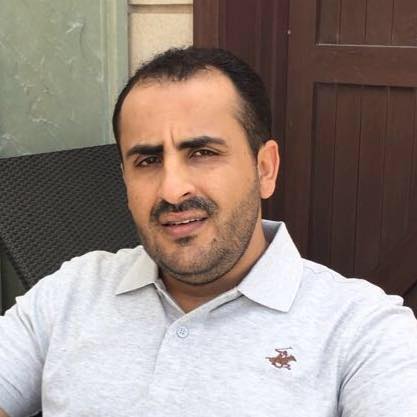 Saudi Arabia Seeks No Strong Government Formed in Yemen: Spokesman of Ansarullah
YemenExtra
SH.A.
The spokesman of Ansarullah stated that Saudi Arabia never wants a strong government to be formed in Yemen, but aspiring turn the war-hit country into a client state, as the Saudi-led military coalition continues with its ceaseless airstrikes against the impoverished nation.
"The one who has killed the Yemeni people for almost the past four years and allowed Saudi-led mercenaries and foreign forces to enter the country is not representing a true government," Mohammad Abdul-Salam said in an interview with the You News outlet on Monday.
He apparently referred to the so-called government of Abd Rabbuh Mansur Hadi, Yemen's former president and a staunch ally of Riyadh, which is only recognized by member states of the Saudi-led military coalition and some Western states.
"The Yemeni people also harbor no hope in the United Nations since it cannot be effective under the strong influence of the United States and the UK, and hefty financial assistance that comes from Saudi Arabia and the United Arab Emirates (UAE)," Abdul-Salam added.
Responding to the calls of disarmament of the Houthi Ansarullah movement, he stressed that the crisis in Yemen could not be settled by disarming the movement since huge amounts of weaponry and ammunition were being taken into Yemen on a daily basis by the invading coalition.
"We do not accept that the subject of weapons be reduced to us only," he added, pointing out that there are large amounts of weapons in the hands of the al-Qaeda militant groups and other militant outfits.
He stressed that a political solution for defusing the current the years-old crisis in Yemen must be based on humanitarian and economic grounds in an attempt to heal to wounds of the Yemeni nation and to restore the country's battered infrastructure.
The imposed war initially consisted of a bombing campaign, but was later coupled with a naval blockade and the deployment of ground forces to Yemen.
Some 17,500 Yemenis have been killed and thousands more injured since the onset of the Saudi-led aggression.
The Saudi-led war has also taken a heavy toll on the country's infrastructure, destroying many hospitals, schools, and factories. The United Nations has said that a record 22.2 million Yemenis are in dire need of food, including 8.4 million threatened by severe hunger.
Several Western countries, the US and Britain in particular, are also accused of being complicit in the ongoing aggression as they supply the Riyadh regime with advanced weapons and military equipment as well as logistical and intelligence assistance.