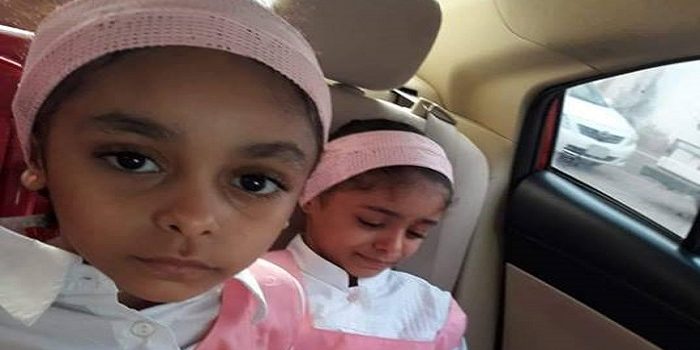 Yemeni Girl Cries After Saudi Authorities Refused Grant her Admission to School
YemenExtra
SH.A.
A number of Yemenis living in Saudi Arabia expressed their sadness and disappointment at the decision of the Saudi authorities to prevent the admission of their children to public schools.
Our correspondent received a document issued by the Saudi Ministry of Education, a circular stating that "the students who hold the identity of the visitor of Syrian and Yemeni students coming to the Kingdom on a visa and government visas.
" A Yemeni resident, Hisham al-Ahdal, published a post on his Facebook page, in which he said: "Allah is the best agent. I have no power but Allah is the Great, the first day of my daughters' return from school.
The post included a picture of his two young daughters and expressions of sadness on their faces as one of them shed tears and regretted of refusing to accept her at school.