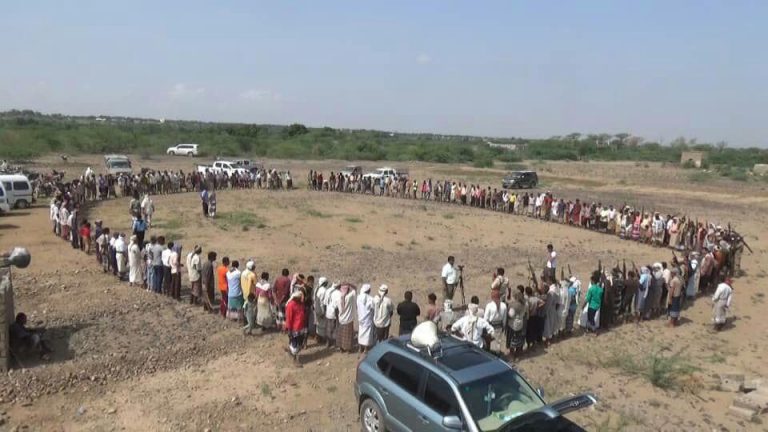 Hodeidah Holds a Protest Against the Saudi/UAE Economic War (Pictures)
YemenExtra
M.A.
The people from al-Rekab, Bani Amer and Aqbi neighborhoods, al-Jerahidistrict in Hodeidah held on Sunday an armed tribal protest in condemnation of the imposed Saudi-manufactured economic war and siege on the Yemeni people.
Participants affirmed that the United Nations bears responsibility for the devaluation of the currency and the recent unprecedented inflation.
During the event, they denounced the silence of the international community on the transfer of the central bank from the capital Sana'a to Aden and printing billions of riyals without coverage, stressing the importance of the United Nations taking immediate action to put an end to the suffocating economic war.
The participants also called on organizations to take part in spreading the voice of the Yemeni people to the rest of the world.