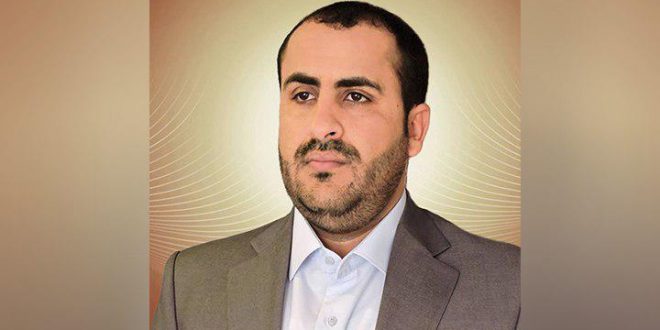 UN Envoy to Yemen Meets with Sayyed Al-Houthi, Head of the National Delegation Affirms
YemenExtra
M.A.
The head of the national delegation to the Yemeni consultations, Mohamed Abdel Salam affirmed that Sayyed Abdul-Malik Badr al-Din al-Houthi has met on Monday with the UN envoy to Yemen, Martin Griffith.
In a post on his Facebook page, Abdel Salam stated that during the meeting, "the means of preparing for future consultations, the suffering of the Yemeni people, the economic deterioration, and the worsening humanitarian situation, have been discussed as a result of the unjust measures being carried out by the forces of aggression, where it directly and purposely targets civilians during their daily lives."
"We keen for peace, security and stability as a consistent option for the Yemeni people as they defend their dignity, sovereignty and independence," Abdel Salam quoted what Sayyed al-Houthi stated during the meeting.