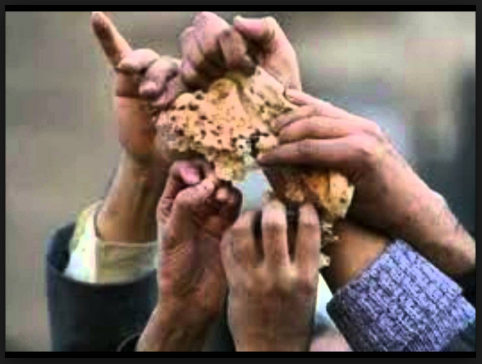 International Aid Agencies Lose the Fight against Famine in Yemen: UN
YemenExtra
SH.A.
The United Nations aid chief says international aid agencies are losing the fight against famine in Yemen, saying the situation has deteriorated rapidly in recent weeks.
Mark Lowcock has told the UN Security Council that 3.5 million people could soon be added to the 8m who already face starvation in Yemen in the fourth year of the a Saudi-led coalition war.
Mr Lowcock describes the situation as bleak.
"We may now be approaching a tipping point beyond which it will be impossible to prevent massive loss of life as a result of widespread famine across the country.
"We are already seeing pockets of famine-like conditions, including cases where people are eating leaves because they have no other form of sustenance."
Rising food prices and the falling value of the country's currency as a result of a civil war are putting more families at risk of food insecurity.
But another threat comes from fighting around the key port city of Hudaydah, which is the principal lifeline for almost two-thirds of the population.
The Save the Children charity says a total of 5.2m children now face famine.
At least 6660 civilians have been killed and 10,563 injured in this war, according to the UN. Thousands more civilians have died from preventable causes, including malnutrition, disease and poor health.
The fighting and a partial blockade by the coalition have also left 22m people in need of humanitarian aid, created the world's largest food security emergency and led to a cholera outbreak that is thought to have affected 1.1m people.
BBC