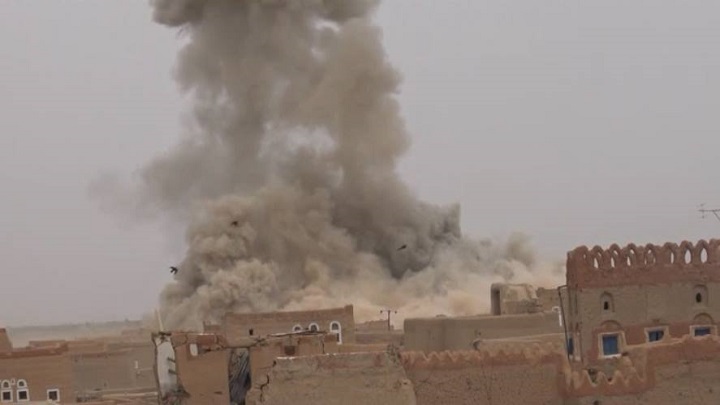 Massive Saudi Bombardment on Yemen's Saada Critically Injures a Civilian
YemenExtra
M.A.
An innocent civilian was seriously wounded on Saturday as massive Saudi bombardments took place in the province of Saada, northern Yemen.
A citizen was seriously injured by the bombardment of rockets and artillery shells on populated villages in the bordering district of Razih, a local source reported.
The source added that Saudi militants bombarded with dozens of rockets and missiles populated villages located in Munebah bordering district, causing material damage to the property of citizens.
In a preset time, a civilian was seriously injured on 3rd of this month as a result of a rocket, artillery bombardments populated villages in the district of Munebah, which also caused heavy damage to the homes and property of citizens.