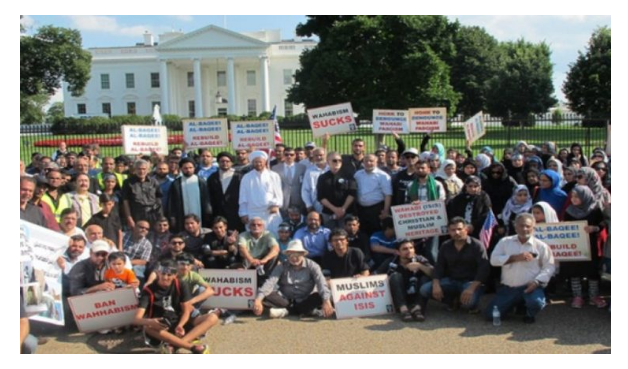 Protest rally in front of the White House, calls to take punitive measures against Riyadh immediately
YemenExtra
SH.A.
Dozens of activists staged a protest rally in front of the White House, calling on US president Donald Trump to take punitive measures against Riyadh immediately, on the backdrop of the disappearance of Saudi journalist Jamal Khashoggi.
The protesters demanded Trump to abandon his friendly relations with the Kingdom, stressing that it was no longer necessary to provide any evidence to prove Riyadh's responsibility for "killing" of the journalist.
They also called on the US Administration to stop exporting arms to Saudi Arabia, accusing the kingdom of using it to kill innocent people in Yemen.
The Khashoggi case is harming the reputation of the United States in the world, A former State Department official participating in the rally told Novosti news Agency, stressing that it is scheduled to hand over to the US State Department a petition signed by more than 1,000 people and demanding that sanctions be imposed immediately on Saudi Arabia.
Protesters from the White House are scheduled to march to the US state headquarters and then to the Saudi Embassy in Washington.