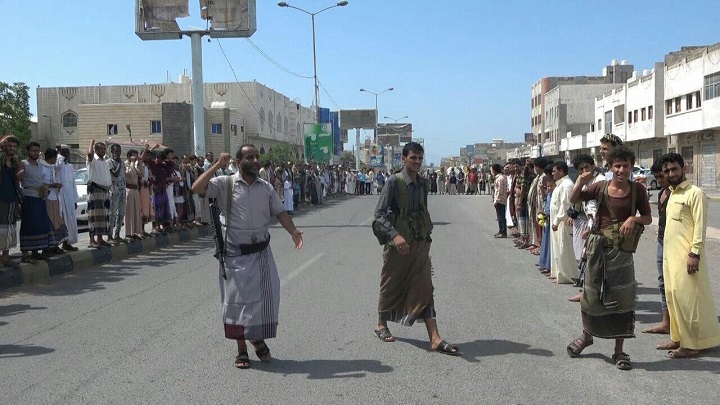 Rally in Hodeidah condemns coalition war crimes against citizens
YemenExtra
M.A.
 Residents of Hodeidah province on Monday held a protest rally to condemn the war crimes committed by the Saudi-led coalition war crimes against citizens.
The rally stressed the importance to continue to support the fronts with fighters and money to strengthen the Yemeni people's steadfastness to defend the homeland and thwart the coalitions' plots.
Angrily, the protesters raised banners of pictures condemning the coalition's war crimes and violations in Yemen, stressing on the necessity of everyone to take responsibly for alleviating the suffering of the Yemeni people because of economic war and the policy of starvation caused by the Saudi-led coalition blockade.
The rally also called on the United Nations, international community organizations to investigate in the coalition's war crimes on the Yemeni people.
They praised the great triumphs achieved by the army, air and missile forces against the coalition in fronts.