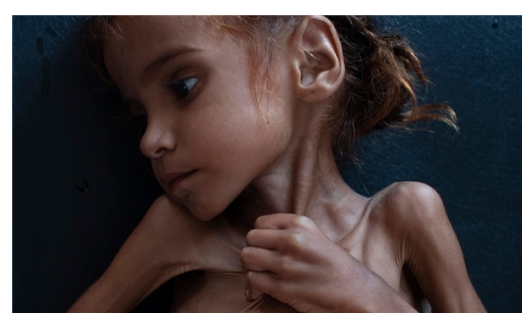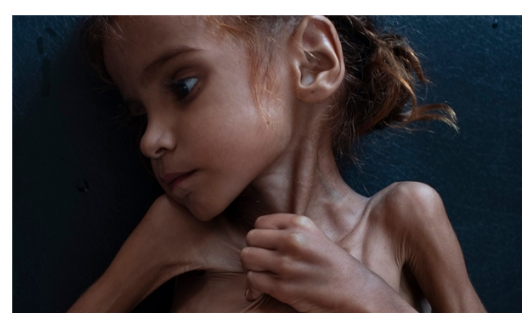 Civilian Loss-of-Life and Suffering Should Offend Sensibilities in the West
YemenExtra
SH.A.
The United States and its NATO partners should hold their heads in shame, because their military support and weapons sales to Saudi Arabia have only exacerbated the humanitarian crisis in Yemen.
Sadly, the warmongers still seem unfazed by civilian suffering in Yemen, saying that ending their arms sales to Saudi Arabia won't help. They have even made it clear that they won't stop their support and weapons sales amid the probe into the journalist Jamal Khashoggi's grisly murder inside the Saudi consulate in Istanbul, Turkey, on October 2.
This is while international rights groups like UN Human Rights Council, Oxfam, UNICEF and Amnesty International keep calling for the Western governments to end arms sales, to stop training Saudi pilots, and to avoid being a war party to the illegal war and hence complicit in Saudi war crimes in the poorest country in the Middle East.
Lest they forget, they have cozied up to a regime that dismembers its own civilians in consulates of NATO allies, aids and abets terror groups like ISIL and Al-Qaeda to swell death in the region, and spreads hatred across the globe through its extremist Wahhabi-Takfiri ideology.
On balance, the United States and its NATO partners are party to the unlawful conflict, they control flight paths, help Saudi warplanes target civilian objects, and are acting in breach of international law and international humanitarian law. They are responsible for civilian casualties that result from Saudi-led coalition airstrikes, including attacks on school buses, markets, medical centers, and ports. The deaths of thousands of men, women and children should alarm them – just as the way the murder of Khashoggi did the international community.
While the exact number of fatalities from Riyadh's brutal war on war is unknown, an independent research group has just announced that the death toll for combatants and civilians between January 2016 and October 20, 2018 is at least 56,000!
According to the Armed Conflict Location & Event Data Project (ACLED), "The fatality numbers refer to the number of people that were killed as a direct consequence of armed violence. Based on an estimate of around 2,000 fatalities every month in Yemen, the total deaths from the start of the war in 2015 to the end of this year will likely hover between 70,000 and 80,000."
This must be a wake up call to those who keep telling us that the West is the beacon of human rights and democracy in the world. Surely, without the much-needed support from the West, the Saudi regime and its regional partners in crime couldn't have killed so many people in less than four years. The scene of civilian loss-of-life and suffering continues because Saudis keep getting weapons as well as military and diplomatic support from the US and NATO.
More precisely, America's support for the deadly bombing campaign and blockade has created the world's worst humanitarian disaster, a horrific disaster that has killed so many civilians, including children, according to the United Nations. The deliberate man-made catastrophe has put more than 8 million Yemenis on the brink of starvation as well.
This has to offend public sensibilities in the West too – if not the sensibilities of Western governments that they are helping a brutal regime that is using food as a weapon of war. They have partnered with such a brutal regime and they are complicit in its atrocities through weaponry and intelligence supply.
The time is now for the sound minds in the West to reevaluate their destructive roles in this human tragedy that has sparked outrage among human rights groups. It's never too late to put an end to civilian casualties and other human suffering – including a starvation blockade the Saudi regime has erected to stop the flow of humanitarian assistance.
It's never too late for the United Nations to renew its call for a ceasefire in Yemen and demand all warring parties immediately come to the negotiating table for a peaceful solution. There is no other way to solve this pointless humanitarian catastrophe.
Source: FNA