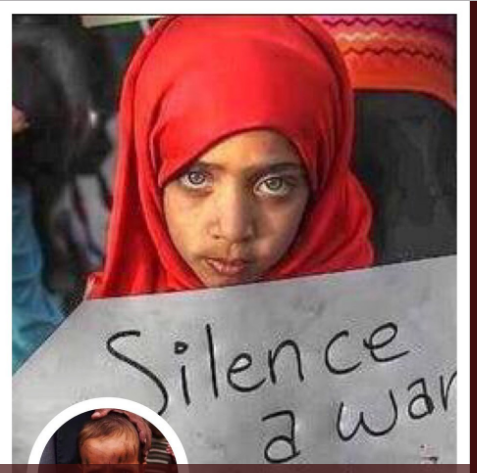 U.S. Only Makes Noise but No Action Over Yemen
YemenExtra
SH.A.
Since 2015, the U.S. has been providing significant support to Saudi Arabia and the United Arab Emirates (UAE) in their war in Yemen. That support, which started under the Obama Administration and has continued with the Trump Administration, includes mid-air refueling for bombers and fighters as well as targeting and intelligence cooperation and massive arms sales.
That support has continued even amid well-publicized tragedies and war crimes in which the Saudi-led coalition has bombed civilian buses, schools, hospitals, and weddings, killing and wounding thousands of non-combatants, including many children. There have been some muted voices in the U.S. Senate and House of Representatives per concerns that the U.S. is essentially aiding in systematic and ongoing war crimes.
The U.S. has recently made several statements about the need to end the war via negotiations. On October 30, Secretary of State Pompeo stated that 'it is time to end this conflict, replace conflict with compromise, and allow the Yemeni people to heal through peace and reconstruction.' Secretary of Defense Mattis has also made several recent statements about ending the conflict through negotiations, suggesting a cease fire to begin in 30 days.
However, in both statements, there were no details as to how to bring the warring sides to the table, or how to restrain the Saudi bombing campaign. In fact, just after the U.S. tentatively called for a cease fire, Saudi jets pounded Sanaa with a series of air strikes, perhaps sending a message to Washington that Riyadh has its own timetable.
The coalition also has moved thousands of troops into position for an expected push into the port city of Hodeida. It remains unclear whether the U.S. will actually pressure Saudi Arabia and the U.A.E. with any meaningful leverage beyond the statements supporting a cease fire. In the aftermath of the Khashoggi murder, there is renewed scrutiny of U.S. support for the Saudi government, though whether that scrutiny turns into action is uncertain at best.
Over 18,000 missile attacks on markets, hospitals and cultural centers by Riyadh and coalition partners UAE, Bahrain, Kuwait, Qatar, Egypt, Jordan, Morocco, Senegal and Sudan, the borders between the two belligerents remain largely unchanged.
UNHRC data indicates that at least 8 million of the nation's 28 million people require emergency food assistance immediately, while humanitarian workers in the nation have identified areas in which people are eating leaves to survive, as an estimated 2.3 million people in the country have been driven from their homes and are now refugees.
As the Saudi-led coalition still disrupts supplies of food and other necessary items, including medical equipment, through the sea, land and air blockade.