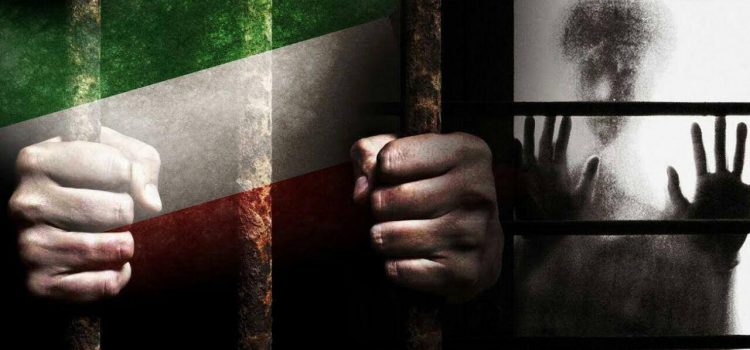 A new UAE prison uncovered in Yemen's Sayoun
YemenExtra
M.A.
The Geneva-based organization Sam for Rights and Freedoms has documented that detainees in the prison of the First Military Zone in Sayoun, which is under the control of the Saudi-led coalition, were brutally tortured and subjected to cruel and degrading treatment.
"Scores of detainees inside the prison do not know their fate under enforced disappearances, intentional torture, the extension of their detention without being brought before the court, as well as preventing them from receiving appropriate treatment or allowing their families to visit them," Sam said.
According to the humanitarian organization, it obtained information confirming that the detainees are in a prison called the "Al-Teen prison", or Mud Prison in Arabic, an old prison abandoned since 2006, located in Marima area of Sayoun district.
The detention center is about 500 feet away from the New Central Prison, where detainees undergo prolonged interrogations by "cruel" Saudis. Two people supervise a detainee, one of which is dubbed Abu Salim and the other Al-Khaldi, in addition to the commander of the first military zone.
In a press release issued on Friday, Sam said that most of the detainees who reported what they experienced in the prison were arrested by the military apparatus of the first military zone without judicial orders or legal justifications, noting that most of them were arrested from public roads or markets. They were then hidden for a full year in some cases, without their families knowing anything about them.
Sam pointed out that most of those arrested were "informally" accused of terrorism and belonging to al-Qaeda without fair trials, while some detainees are held hostage to force their wanted parents or children to surrender to military forces.
Sam said that the situation of the detainees, in general, is bad. Some of them suffer from various diseases and tumors and have not received proper and appropriate treatment because they were prevented by the prison administration from leaving and their families who do not know about their health status due to unauthorized visits.
Sam revealed that the detainees in Sayoun prison had been on hunger strike for ill-treatment, drawing the attention of the world to their suffering and demanding that they be referred to the courts to review their cases, remove the iron bars placed on their feet since they entered prison, allow their families to visit them and provide them with medical care and improve nutrition.