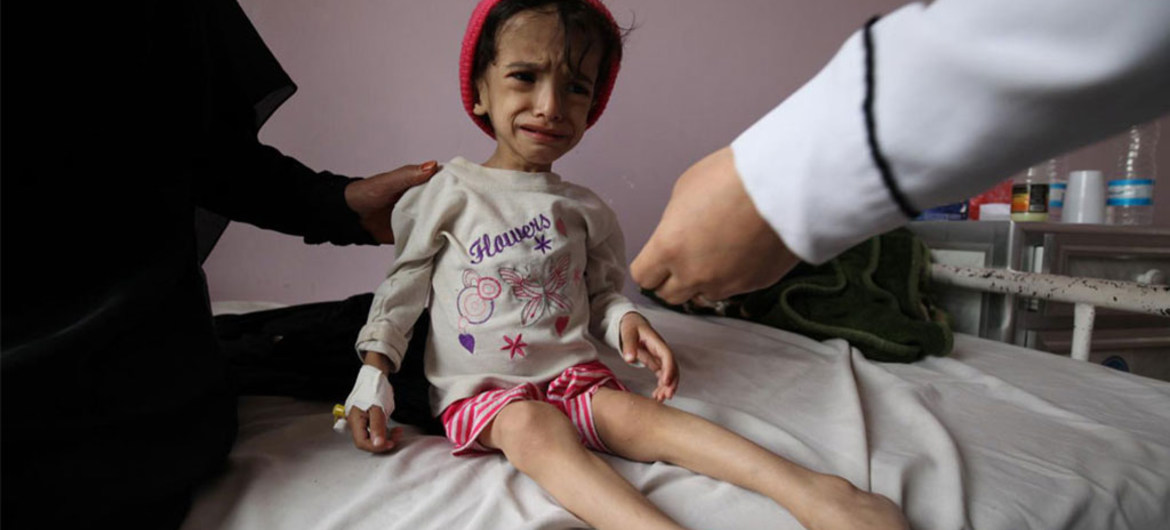 Children of Yemen Need an End to the Brutal War
YemenExtra
SH.A.
The United Nations International Children's Fund Emergency (UNICEF) announced on Saturday every ten minutes, one child in Yemen loses its life.
Request for a ceasefire in Yemen is 'a welcome sign, but the children of the country need an end to the brutal war,' UNICEF Executive Director Henrietta Fore said in a statement.
She added, "The increasing number of appeals for a ceasefire in Yemen and resumption of political talks, offer a glimmer of hope to Yemeni children that peace might one day return to their country.'
UNICEF Executive Director went on to say children bore the brunt of the war. During the last three years, they have suffered terribly. At least 6,000 people have been killed or injured in the war and over 11 million people rely on humanitarian aid for survival.
Every 10 minutes one child loses its life due to preventable reasons such as malnutrition and vaccine-preventable diseases, the statement read.
Fore expressed hope that the UN Security Council will during the coming weeks resume working on political talks.
The United Nations Security Council held a meeting on Friday to discuss situation in Yemen.
Martin Griffiths, the Special Envoy of the Secretary General for Yemen has recently said the warring sides are ready to start talks and find a political solution to end the Yemeni conflict is achievable.
The war launched by Saudi Arabia since 2015 is considered by the United Nations as the worst humanitarian crisis worldwide, in which 22.5 out of 29 million people are in dire need of urgent assistance.