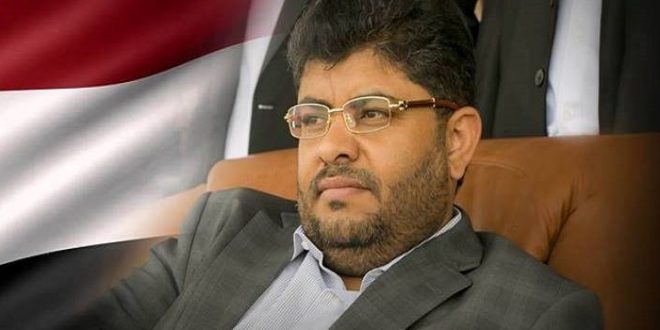 Security Council Unable to End Yemen on War: Al-Houthi
YemenExtra
SH.A.
Head of the Supreme Revolutionary Committee of Yemen, Mohammed Ali Al-Houthi, tweeted that the Security Council is not able to put an end to the deliberate starvation and hostility in Yemen that they have created, especially on Hodeidah.
"Saudi alliance's suggest that they are preparing for a new battle," added Mohammad-Ali Al-Houthi.
At the same time as the United Nations (UN) Secretary-General's Special Envoy for Yemen Martin Griffiths delivers speech, enemy fighter jets attack Hodeidah, he wrote.
Griffiths previously said that a political resolution for Yemen clashes is achievable, citing the conflicting parties' readiness.
This is while the Saudi bombardier aircraft raided Hodeidah in the western parts of Yemen, killing nine civilians.
Despite international warnings on the human conditions in Yemen, the Arab coalition led by Saudi and the United Arab Emirates raged extensive attacks to infiltrate Hodeidah port in western Yemen since June 13, which have faced the resistance of the country's army and committees.