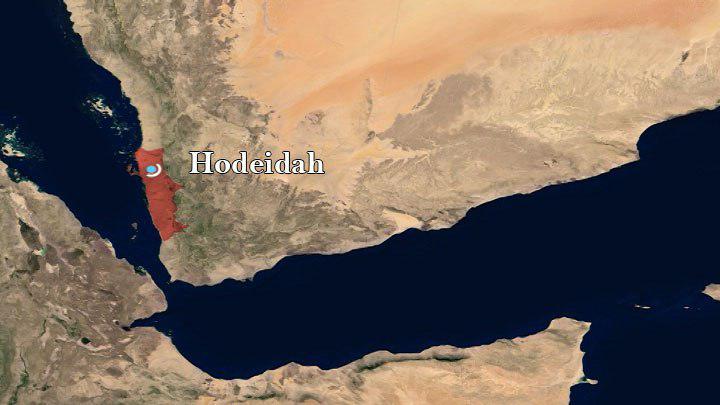 A Press conference reviews extent of damage inflicted on Hodeidah under the international silence
YemenExtra
SH.A.
The Ministry of Human Rights and Tihama Organization for Human Rights and Heritage organized on Sunday a press conference on the escalation of the coalition and its targeting of the city and port of Hodeidah.
At the press conference, which held in the military hospital in the center of Hodeidah city, the acting governor of Hodeidah, Mohammad Ayyash Qahim, pointed out that Hodeidah suffers from a humanitarian disaster due to the coalition targeting the people, its capabilities and infrastructure.
The conference reviewed the extent of the damage inflicted on Hodeidah, vital installations and human losses as a result of the targeting of factories, hospitals and civilian sites, stressing that the continued violations and bombardments in Hodeidah refute the allegations of the cessation of escalation declared by the United Nations and the Security Council.
The press conference called on the international community, represented by the United Nations, the Security Council and human rights organizations, to stand up to the acts of genocide and destruction of the Yemeni people by the countries of the coalition and declare a position to stop the acts of coalition and lift the injustice of the Yemeni people.
If Saudi Arabia along with its allies and militias on the ground don't halt the attacks on Hodeidah, more than 600,000 thousands of vulnerable civilians in Hodeidah, half are children, will suffer and being on at risk of cholera and malnutrition.
The port of the city is very essential for civilians, where more than %80 of humanitarian aid, food and fuel goes through, so if it gets damaged or stopped working, the UN may declare famine in the country, despite the fact that Saudi-led coalition vast offensive has resulted already in the stop of aid from leaving Hodeidah, endangering 14 million starving Yemenis.