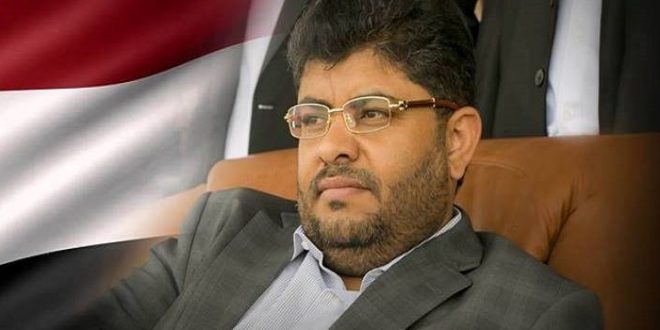 Al-Houthi Thanks the Free Peoples Stand with Yemen
YemenExtra
SH.A.
Head of the Supreme Revolutionary Committee Mohamed Ali al-Houthi stressed that the free peoples stand with Yemen is a living message and renewed hope that the Arab conscience is still alive.
This came in a tweet at Al-Houthi Twitter account on Friday, in which he valued the position of the Iraqi people rejecting the war crimes committed by the coalition in Yemen.
In this context, Hundreds of demonstrators in Iraqi capital Baghdad held on Friday a protest and a speech festival to support the Yemeni people and denounced the unjust war against Yemenis.