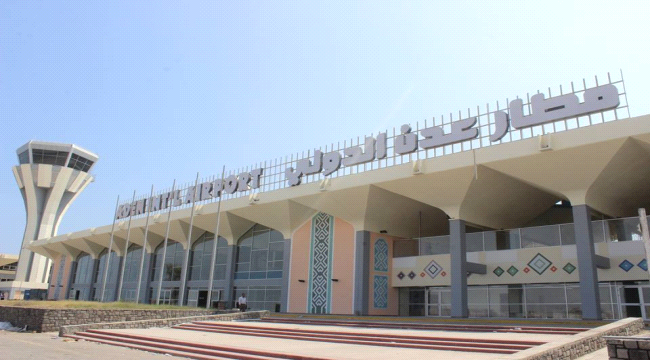 Yemen Condemns Employees Detention in Field at Int'l Aden Airport
YemenExtra
SH.A.
The Ministry of Water and Environment on Friday condemned in a statement the arbitrary measures taken by the Aden International Airport aiming to prevent a number employees working in water sector from traveling, interrogating, detaining and imprisoning some of them.
The statement added that ten employees coming from the northern and southern provinces late on Thursday headed to Aden airport to travel through the airport to the Jordan to participate to a training course in the field of personnel management and projects.
The statement pointed out that all employees were prevented from traveling, three of whom were imprisoned, namely Mohammed al-Habsi, Ali al-Habsi and Hanaa al-Doubai adding that the last was released later on Thursday afternoon.
The ministry demanded to UN and its organizations to taken serious measures and press the authority of occupation in Aden to release the employees.
Yemen's humanitarian crisis is the most important story in the world, but because its victims are poor and practically invisible to the rest of the world their stories are mostly unheard and then ignored even when they are told.