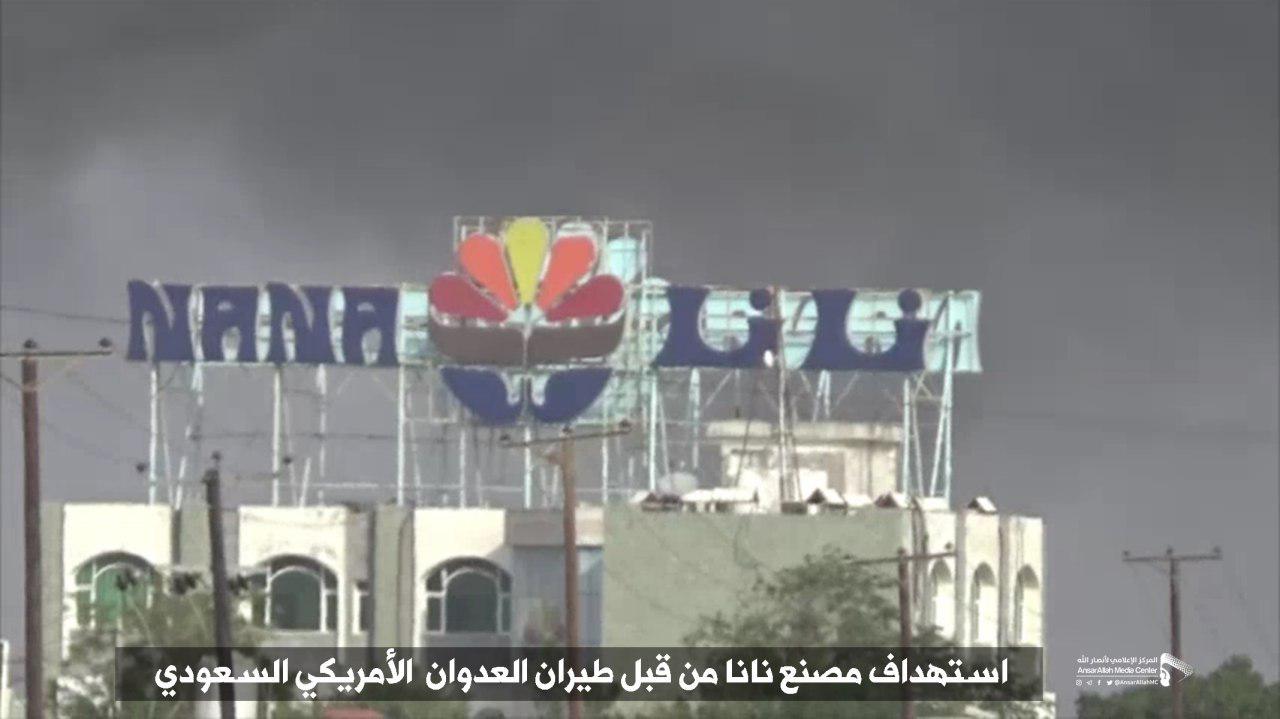 Ministry of Industry: Attacks on Nana Factory Comes Within the Economic War on Yemen
YemenExtra
SH.A.
The Ministry of Industry and Trade strongly condemned the attacks of the forces of coalition which targeted Nana factory in Hodeidah province, causing severe damage and the death of a number of its workers.
In a statement, the Ministry said that targeting the Nana factory comes within the framework of the economic war, in order to destroy the vital, service and economic facilities of the Yemeni people.
The statement condemned the international silence on this terrible crime and the previous crimes against the economic sector by targeting silos and the port of Hodeidah as part of a series of crimes committed by the coalition forces.
The Ministry renewed its call on international organizations, especially the United Nations and the High Commissioner for Human Rights, to take serious action to lift the siege and prevent the coalition's countries of committing further flagrant violations of the Charter of the United Nations and the relevant international conventions and treaties.
The statement called on the United Nations and human rights and community organizations to take responsibility and to bring the perpetrators of these crimes to justice before international courts and to neutralize economic installations from bombing and destruction.
Yemen's humanitarian crisis is the most important story in the world, but because its victims are poor and practically invisible to the rest of the world their stories are mostly unheard and then ignored even when they are told.
Since 2015, thousands of civilians, mostly children and women have been killed by Saudi airstrikes. Reports say that the Saudi-led coalition is committing daily crimes in Yemen.