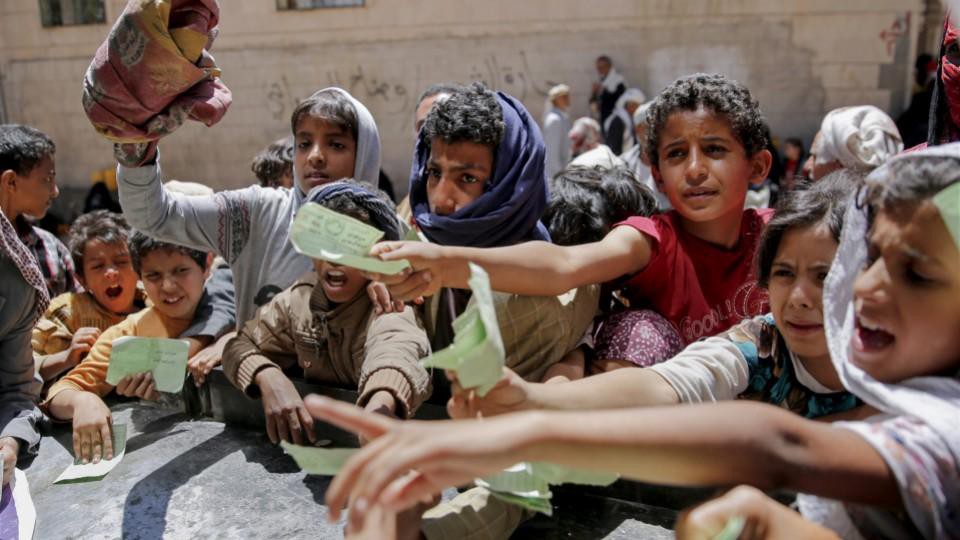 Yemen, IOM discusses fields of cooperation, refugees, displaces' conditions
YemenExtra
SH.A.
According to the official Saba News Agency, Prime Minister Abdul Aziz ben Habtour on Sunday met with David Derthick, acting Chief of Mission in International Organization for Migration ( IOM ) in Yemen.
The meeting discussed the mutual cooperation in the matter of solving the conditions of Internally displaced persons (IDPs') caused by the war waged by the US-Saudi-led coalition on Yemen and the topic of flux of illegal refugees coming from various states to Yemen.
The meeting reviewed the measures earlier taken to seek solution for the matter of the illegal refugees to ensure their return to their homelands and the success achieved in this regard incarnated in deportation of those refugees via the international airport of Sanaa.
The meeting dealt with the role which the organization plays in alleviating the suffer of the IDPs due to the war waged by the coalition in Yemen, especially those coming from the provinces of Taiz and Hodeidah.
The PM hailed the role played by the organization related to the matter of the refugees and IDPs, affirming that the Government of National Salvation will make its best to overcome any difficulties facing the activities of the organization.
In his turn, the official of the organization affirmed that his organization look with consideration the conditions through of which goes the government, affirming the commitment of its organization to help all.
He affirmed that he will make efforts to enhance the role played by the office of his organization, especially in which regards the joint programs with the governmental bodies in the capital Sanaa and the topic of aiding the IDPs.