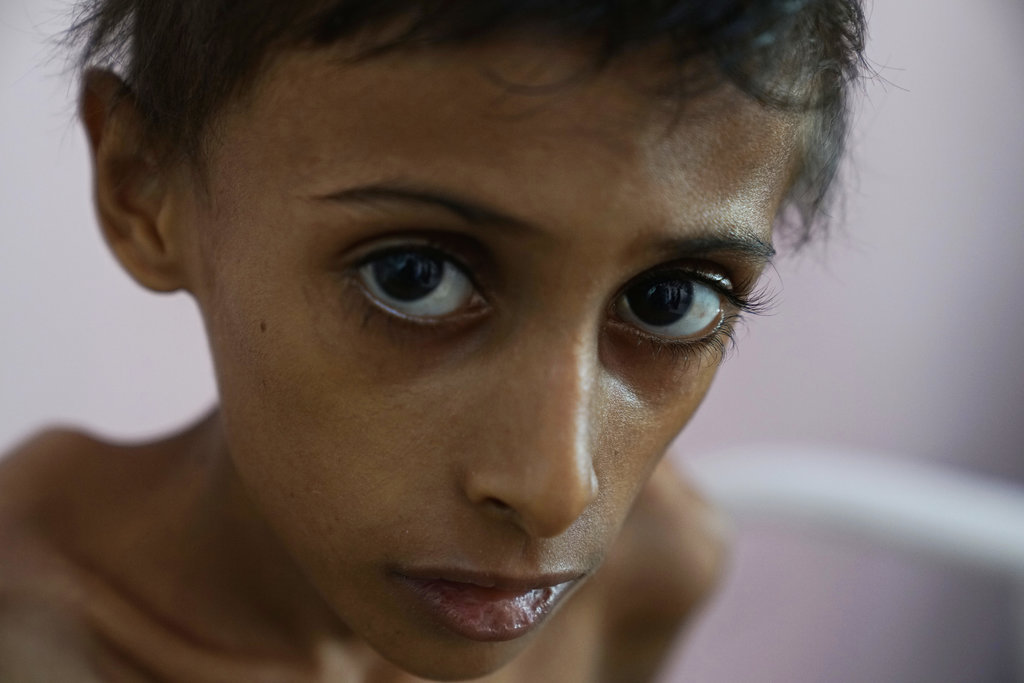 Your Tax Dollars Help Starve Children
YemenExtra
SH.A.
By: Nicholas Kristof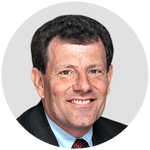 He is an 8-year-old boy who is starving and has limbs like sticks, but Yaqoob Walid doesn't cry or complain. He gazes stolidly ahead, tuning out everything, for in late stages of starvation the human body focuses every calorie simply on keeping the organs functioning.
Yaqoob arrived unconscious at Al Sadaqa Hospital here, weighing just over 30 pounds. He has suffered complications, and doctors say that it is unclear he will survive and that if he does he may suffer permanent brain damage.
Some 85,000 children may have already died here in Yemen, and 12 million more people may be on the brink of starvation, casualties in part of the three-year-old American-backed Saudi war in Yemen. United Nations officials and aid experts warn that this could become the worst famine the world has seen in a generation.
"The risk of a major catastrophe is very high," Mark Lowcock, the United Nations humanitarian chief, told me. "In the worst case, what we have in Yemen now has the potential to be worse than anything any professional in this field has seen during their working lives."
Both the Obama and Trump administrations have supported the Saudi war in Yemen with a military partnership, arms sales, intelligence sharing and until recently air-to-air refueling. The United States is thus complicit in what some human rights experts believe are war crimes.
The bottom line: Our tax dollars are going to starve children.
I fell in love with Yemen's beauty and friendliness on my first visit, in 2002, but this enchanting country is now in convulsions. When people hear an airplane today in much of Yemen, they flinch and wonder if they are about to be bombed, and I had interviews interrupted by automatic weapons fire overhead.
The governments of Saudi Arabia and the United States don't want you to see pictures like Yaqoob's or reflect on the suffering in Yemen. The Saudis impose a partial blockade on Houthi areas, banning commercial flights and barring journalists from special United Nations planes there. I've been trying for more than two years to get through the Saudi blockade, and I finally was able to by tagging onto Lowcock's United Nations delegation.
After a major famine, there is always soul-searching about how the world could have allowed this to happen. What's needed this time is not soul-searching a few years from now, but action today to end the war and prevent a cataclysm.
The problem in Yemen is not so much a shortage of food as it is an economic collapse — GDP has fallen in half since the war started — that has left people unable to afford food.
Yaqoob was especially vulnerable. He is the second of eight children in a poor household with a father who has mental health problems and can't work steadily. Moreover, the father, like many Yemenis, chews qat — a leaf that is very widely used in Yemen and offers an easy high. This consumes about $1 a day, reducing the budget available for food. The family sold some land to pay for Yaqoob's care, so its situation is now even more precarious.
A few rooms down from Yaqoob was Fawaz Abdullah, 18 months old, his skin mottled and discolored with sores. Fawaz is so malnourished that he has never been able to walk or say more than "Ma" or "Ba."
The views expressed in this article belong to the author .