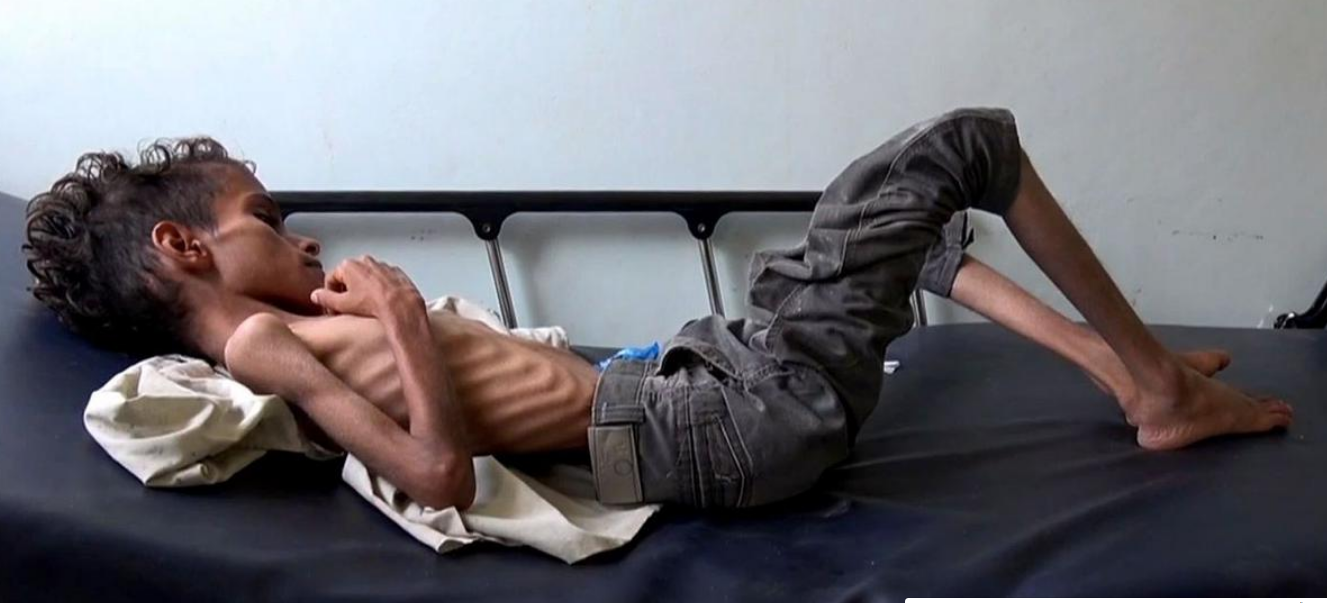 How is the Situation of Yemeni Children Due to the War?
YemenExtra
SH.A.
"It is shameful that Western parliaments continue to give the green light to continue sales of military equipment to US-Saudi aggression coalition on Yemen", Save the Children said.
Children in Yemen are living in the worst humanitarian crisis in the world because of the coalition's war for nearly four years. The only way to end this suffering is to end the war.
Since the beginning of the US-Saudi coalition against Yemen, nearly four years, 14 million people have been at risk of starvation, according to Tamer Kirlos, Country Director of Save the Children in Yemen. This number has increased significantly since the Saudi-led coalition imposed a siege on Yemen in November 2017.
Yemen has more people in stage five of the Global Food Security Index, the worst level of food availability, than any other country on the planet. Mark Lowcock, UN under secretary general for humanitarian affairs and emergency relief coordinator, said the country's situation was worse than South Sudan, where around 25,000 people are estimated to suffer from stage five food insecurity. "Some 250,000 people in Yemen are already in the fifth stage," Lowcock says. "This is crisis level; there are no more stages in the Global Food Security Index."
"We are terrified that as many as 85,000 children have died of severe hunger since the war began," the organization said. "While Western countries are helping Yemen to ease human suffering on the one hand, it is selling arms and equipment used in this war to kill, maim and starve children," Save the Children confirmed last month.
This is the double standard that continues to fuel this destructive war. The organization also said that the steps taken by Norway and the governments of Denmark, Finland and Germany to stop licenses for the sale of military and strategic materials to the countries of the Aggression are not sufficient, pointing out that these weapons were used to bomb schools and hospitals in Yemen.
Recently, independent journalists followed the origin of the weapons used by the aggression against Yemen and found that the countries of origin had the countries of the United States, the United Kingdom, Austria, Belgium, Bulgaria, Germany, Serbia, Spain, Switzerland and others.
The organization stressed that the steps agreed upon in Sweden must be implemented, in line with international humanitarian law.The organization also called upon all States that have an impact on the aggression to increase pressure to end this war. If they fail, the loss of children's lives will continue on a large scale and history will be controlled by all concerned.
Saudi Arabia relies heavily on the US in its brutal war on Yemen. Washington has deployed a commando force on the Arab kingdom's border with Yemen to help destroy arms belonging to Yemen's popular Houthi Ansarullah movement. Washington has also provided logistical support and aerial refueling.