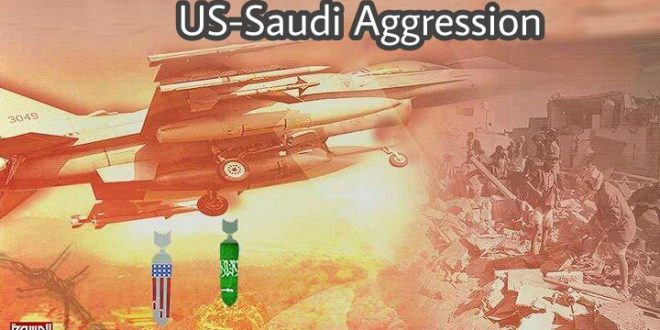 Saudi War Crimes on March 5th: Record
YemenExtra
M.A.
The US-backed Saudi-led coalition on Yemen continued on Wednesday to launch raids and bombardments on a number of provinces, leaving killed and wounded, in addition to causing material damage to public and private property. Saudi-led coalition also continued in violating the cease-fire agreement in Hodeidah.
In Hodeidah, the forces of US-backed coalition and paid-militias shelled 75 artillery shells and used machine-gun in different areas of the Tuhita district.
The forces of coalition targeted with medium weapons such as machine guns the al-Dhibiani and Mobile intersection and towards the Qimah and Union hotels in the July 7 residential area.
The forces of Saudi-led coalition bombed more than 10 artillery shells areas in the district of the Tuhita while it was also firing with machine guns areas east of the district.
A military bulldozer for the forces of aggression has continued in building fortifications inside a farm in the Kilo 16 area.
It is worth mentioning that the Saudi warplanes and espionage drones continued to hover over the city of Hodeidah and its districts.
In the northern Yemeni province of Saada, a citizen was wounded by Saudi border guards fire in the bordering district of Shada, and a woman was injured after a rocket and artillery shelling targeted the bordering Razih district.
Local villages and homes of residents in the Baqem bordering district were subjected to intensive shelling by Saudi rockets and shells, which caused severe damage to homes and property.
In Taiz, a local source reported the death of a citizen in the area of al-Doba in the district of al-Salo, after he was shot by a mercenary sniper affiliated with Saudi-led coalition.
In Asir, warplanes of the Saudi-led coalition carried out three air raids on the Majazah area.